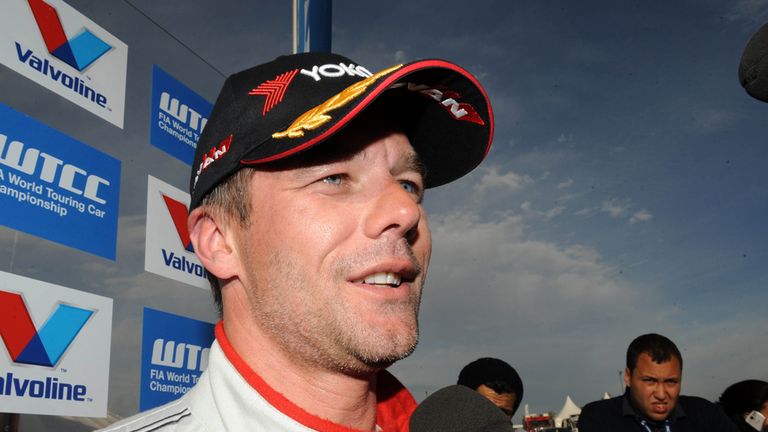 Sebastien Loeb closed on Citroen team-mate Jose Maria Lopez at the top of the World Touring Car Championship standings as he made the best of a rain-ruined Slovakian round.
Loeb was leading when the first race was red-flagged two laps early due to persistent heavy rain, which also saw the second race cancelled altogether.
The Frenchman started alongside his team-mate in second place on the grid and stormed ahead at the start. The third Citroen driver, Yvan Muller, was given a drive-through penalty after jumping the start from third place, and would finish 10th.
Lopez got close to Loeb on lap five but was unable to get past before the treacherous conditions, with several cars aquaplaning or running off the track, forced the deployment of the safety car in lap seven.
It remained out for two laps before the red flags came out, meaning Lopez finished second with Norbert Michelisz third for Honda.
Loeb said: "I am happy to have won after a difficult start to the weekend.
"I did not think it was possible to make it to row one on the grid, but that proved essential on a day like this. I took a better start than 'Pechito' (Lopez) and then it was a matter of staying on the track and using the advantage of better visibility.
"It was really raining a lot and conditions were changing from lap to lap in almost every corner. I think it was a good decision to stop the race, as it was becoming really wet and risky and we would have probably lost three quarters of the grid before the finish."
There was no let-up in those conditions, leading to the first cancellation of a race since the championship was revived in 2005.
Loeb's 25-point haul lifted him to 113 points in the race for the title, 25 points behind Lopez having closed by seven. Muller remains comfortably third despite his costly error.