AMD's Dave Newsham surpassed the landmark of 100 races in the BTCC at Croft
47-year-old admits he never thought he'd reach the milestone
By William Esler
Last Updated: 11/07/14 10:45am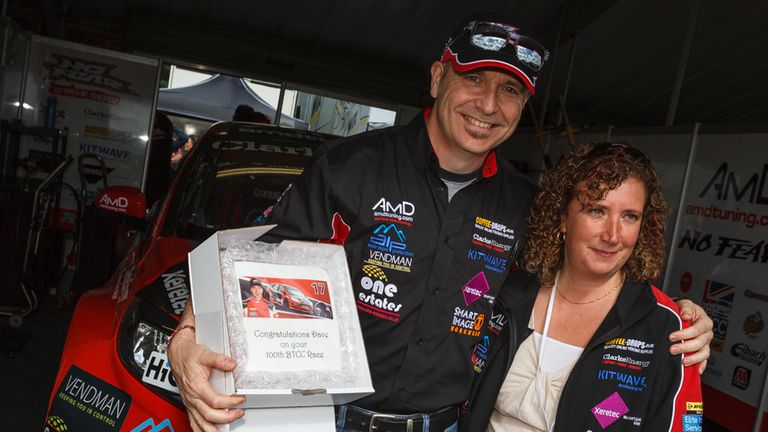 AMD Tuning's Dave Newsham surpassed the landmark of 100 races in the British Touring Car Championship at Croft – a feat he never thought he'd achieve.
The 47-year-old graduated to the series in 2011 after winning the Renault Clio Cup UK the previous year and has taken two wins in the ultra-competitive category.
Whilst his 100th race may not have gone to plan – Newsham was involved in start-line contact – he was still delighted to reach the milestone.
"It's great, I just never would have thought when we started – because it was so difficult to get here in the first place – that we would still be here 100 races on," he told Sky Sports Online.
"It is a great milestone to achieve, even if our 100th race didn't go very well, we only got a few hundred yards before we ended up on the side of the track with a bent car. But it is great and hopefully I'll be here to celebrate my 200th."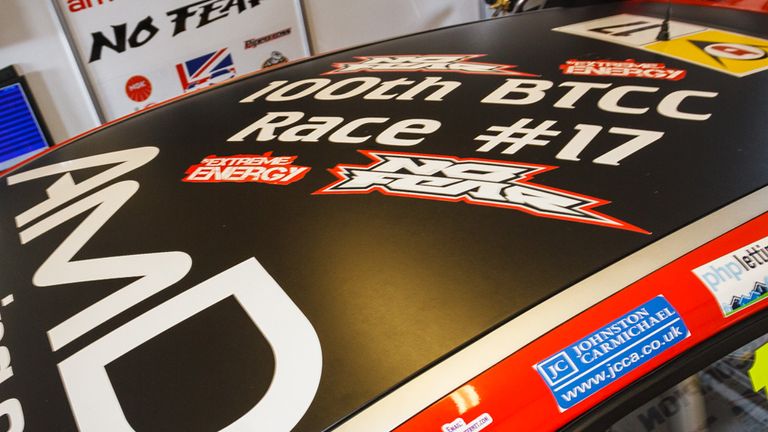 The start-line shunt in Race Two at Croft was typical of what has been vexing opening half of the year for Newsham which has yielded just five points finishes from 15 races, but the AMD man is confident of turning things around.
"It has been really frustrating because we have got pace, but we haven't been able to show through some incidents and one thing or another we just haven't been able to show how quick we are," he added.
"But when you are qualifying a long way down the field, this year is probably the worst year to do that as it is so competitive, so it just makes the job harder. But we will try and get a test in now, we've learnt a lot during the first half of the season and hopefully we can have a really good second half of the year."
That said, despite the frustrations, Newsham is enjoying lift at AMD following his pre-season move.
"AMD are great – all the guys are fantastic and the car is good as well, I really enjoy driving it," he said.
"It moves about a bit under me which the Toyota didn't last year, I was just kind of driving the Toyota round, but this thing really moves around and you have to grab it by the scruff of the neck and I do like that. But it just means you are on a bit of a knife-edge more and then you are more prone to making mistakes, but I will get used to it.
"We have gone through a lot of changes on the car and I've jumped in the car and it has been different quite often and that doesn't help. So when we get to a setting that we like, we are all comfortable with and it's quick, then I can start to really get comfortable with it."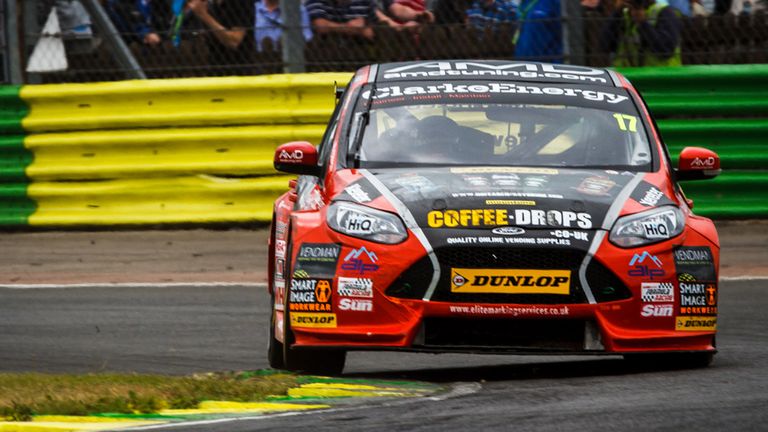 However, despite enjoying life at his new team, Newsham admits racing for five squads in four seasons puts him at a disadvantage to those in long-term seats.
"Not ideal is it, especially when it is so competitive and you are racing against people that have been in the same team and car for two or three years. They know everything there is to know, but for AMD this is the first NGTC car they have run – we are not going to Motorbase for their set ups, we are going our own way and we think we can be quite proud of that," he explained.
"We are making progress and I think we had the pace of the Motorbase cars all weekend at Croft – Mat (Jackson) just pipped me at the end of qualifying, but other than that I'd been ahead of him all weekend so that is encouraging. So I think the changes we have made have worked and maybe Motorbase will come to us asking what we've been doing. We'll keep going in that direction and I think we will get there."