BTCC: Chris Stockton hopeful of a much better second half of the season
45-year-old has endured a difficult return to the series thus far due to engine problems, but he feels points are a realistic target in 2014
By William Esler
Last Updated: 14/07/14 3:43pm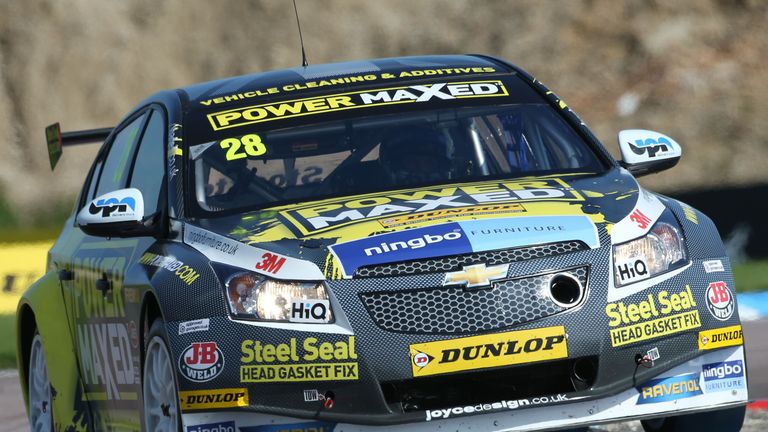 Chris Stockton is hopeful of a much better second half of the season after a difficult return to the British Touring Car Championship in 2014.
The 45-year-old returned to the series this year for the first time since 2008 – ignoring a solitary qualifying session at Silverstone in 2012 – but has been plagued by unreliability problems.
The Chester-racer has been a classified finisher just four times in the opening 15 races, with a best result of 19th at Donington Park, as the team battle to get on top of engine problems. 
"The car we thought we'd sourced all the right bits – the car is fantastic, but we have meteorically let down by the engine with failures in more areas than I could mention, the list is as long as my arm," Stockton told Sky Sports Online. 
"That shows us up to look like a bad team, but it is far from it. We have only had one thing that has let us down and that is the engine."
The car itself was built by renowned touring car squad RML who won three world titles with Chevrolets and Stockton believes the chassis is fundamentally fast.
"With such limited running we have done a very limited amount of development work to it," he added. "But we have had an awful lot of help from two other teams and it is remarkably similar to one of the teams that are running very close to the front in its design, set up, its dampening, its springing and the car handles like a treat. 
"I just need to get myself 150 laps in testing, sat with my bum in the seat to get the most out of it and secondly a motor that genuinely will do what it says on the dyno. At the moment that car goes out of the pitlane and within laps, before you have even warmed the tyres up properly and swapped them over, it is massively down on power. It has been bottom of the speed traps everywhere we have been and that is not because the handling is terrible. 
"Often it can be a double edged sword where it is power and handling – but it is not handling, because even deficient in power and with valves bent at Thruxton it was still midway up the speed traps on the fast stuff out the back which is all about handling and how much corner speed it can take.
"We have solved an awful lot of issues in the car, but the engine one we haven't fixed."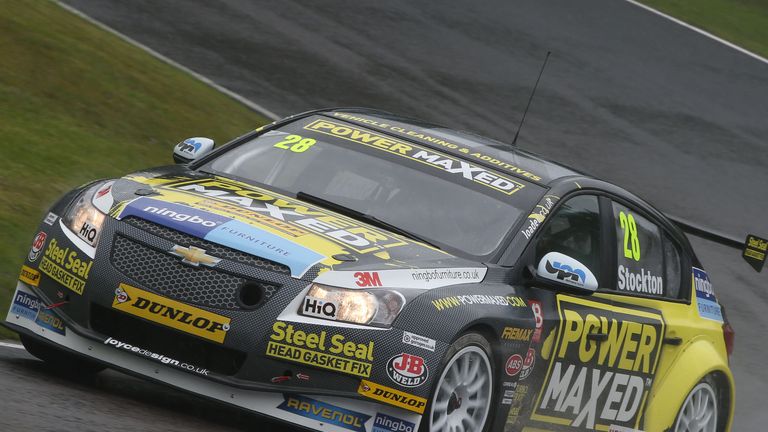 BTC-Racing operate on a much smaller budget than the manufacturer supported outfits at the front of the field and whilst that makes life more difficult, Stockton says it has not been a contributing factor to their engine problems.
"Obviously we are on limited resources, but this isn't actually a money job, it is a time issue," he revealed. "We have taken the RML engine and it has gone to Neil Brown. Neil has a job list of reliability issues – nothing to do with performance, we are just looking at reliability issues – and it is just a time issue. 
"He rebuilt the engine for Croft and we knew that one of the areas he couldn't solve parts are being made for at the moment, but they couldn't be fitted in time and low and behold what has happened – they failed. So it was just a time issue and it will be a time issue for the next meeting as well. 
"Five weeks might sound like a long time between meetings, but by the time they have a week on the design board, machined it, built it, hardened it and we've gone testing, before you know it we are at Snetterton."
So could ditching the RML powerplant and switching to the standard TOCA Swindon engine be an option?
"We have thought about it and we had a meeting before Croft with Neil Brown and two of his engineers and Neil was very honest in saying 'this isn't a quick fix, it has to be a longer term plan than that.' 
"It is an option to use a Swindon, we'd love to see it through with Neil and this is no bad reflection on them as this is not something you can just sort with a two day rebuild and put it on the dyno. This is not Neil's fault, they have been meteoric with their efforts so I feel really awful for Neil Brown engineering – they've come and tried to help us and this is not their fault."
All of Stockton's previous BTCC races have been in S2000 machinery and he admits the NGTC cars introduced at the start of the 2011 season are completely different propositions to drive.
"That is why I need 150 laps in the car – they are just a rare thing to drive," he said. "They do not drive like you would expect a front-wheel drive touring car to drive, they are just on an absolute knife-edge all the time and I need some seat time to get a lap-time out of it. 
"They are such a rare thing to drive and I cannot even explain it. If you speak to Fabrizio (Giovanardi) he still cannot get his head around it and he has had several tests and is world class. You need time in these cars and you can see by the grid really that the guys that have done the mileage are making up the first six or seven spots on the grid."
15 races remain in the 2014 season and Stockton is hopeful they can score points in the second half of the year.
"There is absolutely every chance – that is where our pace is genuinely. When that engine has held together for the odd lap that we have managed to do we have managed to get ourselves knocking on the top 20. At one point during practice at Croft I think it was 14th and whilst it ended up P22, when we parked we were 16th so halfway up the grid. 
"That would be a very good day if we could get ourselves into the top half and that is not a fairy dream. That is where we are aiming at, we are not aiming at the front as that is totally unrealistic with no mileage under our belts, but we certainly punch a lot higher than what it looks like we can at the moment."