Lindsay Keable talks London Live and Vitality Superleague rivalries
London Live on Sky Sports Mix from 5.45pm on Saturday - centre pass at 6pm
Last Updated: 10/03/17 3:48pm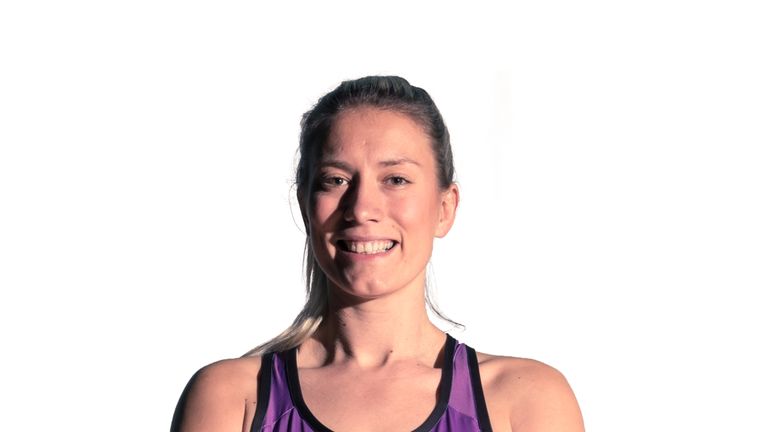 Lindsay Keable is relishing the big-match atmosphere that comes with London Live as Hertfordshire Mavericks prepare to face Surrey Storm at London's Copper Box.
The highlight of the latest round of Vitality Superleague action sees the two rivals go-head-to-head in front of a sell-out crowd in what is becoming a key part of the netball calendar.
The Copper Box has been home to London Live for the last three years and with the addition of Wasps' Ricoh Arena and Sirens' Emirates Arena as regular home venues throughout this season, the crowds and occasions for the sport are getting bigger.
Manchester Thunder and Loughborough Lightning will also take their home matches to bigger stages this year and speaking in an exclusive interview with Sky Sports, Mavericks captain Keable cannot wait to get going again.
"When footballers talk about giving up the game, the thing they miss is stepping onto the court and I can see what they mean," Keable said.
"It's exactly the same thing. 6,000 people either screaming for you or against you gets you in that moment when you want the ball.
"It is one of those things that you can't quite believe the scale of what you are doing and there is a buzz that you can't replicate anywhere else."
Surrey won a semi-final thriller last season but the regular games between the pair are both played at the Copper Box with Keable insisting the rivalry is good for the sport, as is the showcase of a bigger stage.
"As much as there is a rivalry between us and Surrey Storm, people are there to see great netball and it's a great opportunity for fans to see and speak to players - it's a great occasion.
"It is a great venue, the crowds are so close and not far away like Wembley and Birmingham, so it's great that the fans are on top of the court.
"Storm paved the way for the big arenas which Sirens and Wasps are now following and it's great that we both now play our home games for this fixture at the Copper Box."
Mavericks have never finished outside the top four and once again have eyes on the end-of-season finals weekend, despite a tricky start to the season that has handed them matches against three of the major contenders.
Having opened up with victory over Team Northumbria, Mavericks have lost to Wasps and Team Bath over the past couple of weeks but there is plenty to impress Keable who is pleased with how a new-look line-up are progressing.
"It's been a mixed start but we are quite a new team so it is taking a little while for us to get used to each other," she said.
"We have been unlucky with our fixtures so far, with two of the top teams in the league so it has been a baptism of fire for the new girls and I think they have really stepped up.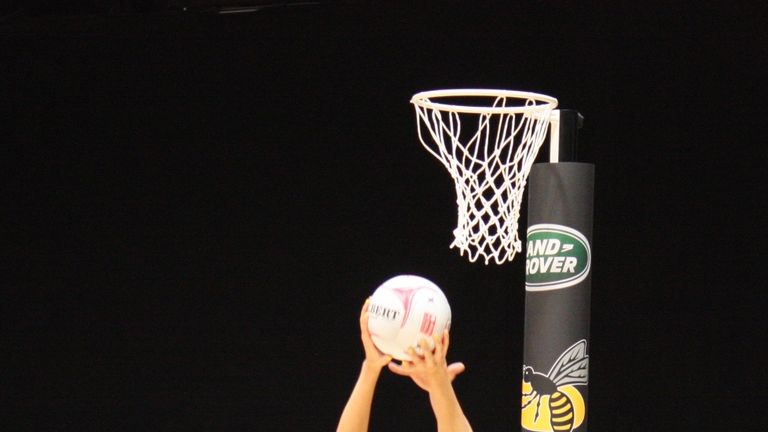 "We won our first home match which was great, then we lost to Team Bath and Wasps but I think we put in a good performance against Wasps last time out and next it is Storm.
"We are really showing that we are learning from each of the games and progressing forward at each step.
"It's been a good way to start our season off and test ourselves, but with the 10-team league now anything is possible so one or two losses will hopefully not add up to too much.
So in a new-look, competitive 10-team Superleague, do ambitions remain high? "Absolutely," Keable says.
"We want to take each game as it comes but ultimately the target is the play-offs and then when we get there we want to win the Superleague.
"But it is about focusing on the game at the moment and not getting too caught up with everything else that is going on around us.
"Mavericks are such a family that everyone has stepped in and gone with our structure so it has been really good - new people have fallen in and they have stepped up to playing at Superleague level which has been good to see."
One To Watch - Zara Everitt
"Zara has played in all three games so far - she has stepped up and considering she is only a 16-year-old she has really impressed.
"She has got an opportunity to go to the World Youth Championships this year so she has really shown the selectors that she is a force to be challenged.
"I'm starting to feel a little bit old, I'm nearly 12 years older that the youngest player on the team so that is keeping me on my toes. I'm having to work even harder in training to get out on court in matches."
You can follow all the action from London Live as Surrey Storm take on Hertfordshire Mavericks on Sky Sports Mix from 5.45pm on Saturday