NFL: Aaron Rodgers to start for Green Bay Packers in showdown with Chicago Bears
Green Bay Packers quarterback Aaron Rodgers will return for his side's NFC North showdown with the Chicago Bears.
Last Updated: 31/12/13 6:36pm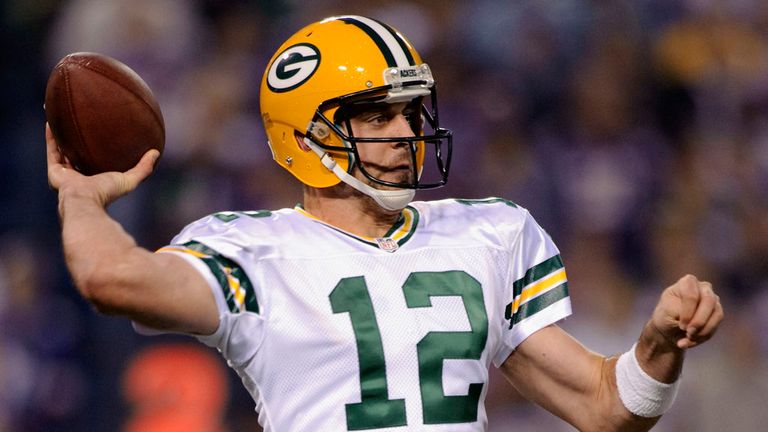 The 2011 NFL MVP since fracturing his collarbone against the Bears in Week 9, but returns for the all-or-nothing clash at Soldier Field.
The winner of the contest will qualify for the play-offs as a division winner, while the loser stands no chance of making the post-season.
"It's exciting to be able to play after a long layoff. It was a tough period, but I'm excited to be back in the mix with the guys, with a chance," Rodgers said.
Rodgers had been mooted for a return in each of the past few weeks but was given medical clearance to play until this week.
He added: "It's been a difficult process for me, thinking I was going to have a chance every week," Rodgers said. "I was hopeful this opportunity would come up, but there are no guarantees in this business."
Scott Tolzien, Seneca Wallace and Matt Flynn have been filling in for Rodgers, without whom the Packers have a 2-5-1 record.