NFL news: Arizona Cardinals make Patrick Peterson highest paid cornerback in NFL
Last Updated: 30/07/14 1:36pm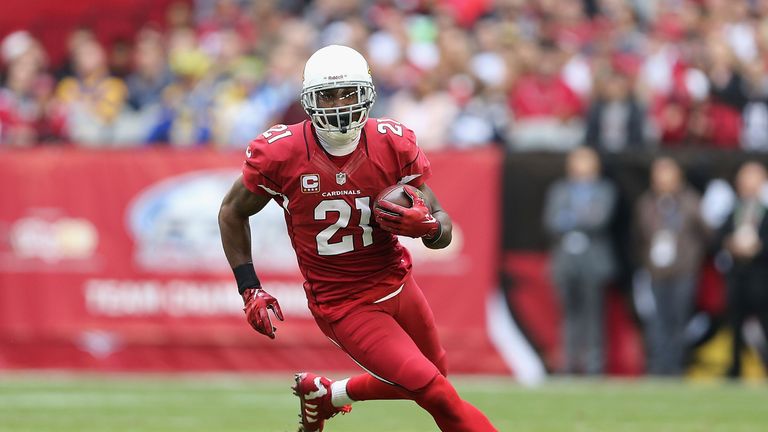 The Arizona Cardinals have made Patrick Peterson the highest-paid cornerback in the NFL by handing him a five-year contract extension worth up to $70 million.
The 24-year-old is always among the conversation for the best cornerbacks in the league, along with the likes of Richard Sherman, Darrelle Revis and Joe Hayden – all of which have signed big contracts recently.
Peterson's deal comes with $48m guaranteed money, and overall just tops Seattle's Sherman ($56m) and Cleveland's Hayden ($68m) as the top deals handed to cornerbacks.
With his contract a main talking point of the summer, the two parties have quickly come up with a new contract that will keep him with Arizona until 2020.
2011 first round pick Peterson was much more than just a cornerback to Arizona last season though, playing on offence and special teams as well and proving to have superb handling skills to go with his defensive ability.
Defence
Cards coach Bruce Arians has said that he will let the three-time Pro Bowler with 12 career interceptions focus purely on defence next season, as he pushes to be the best cornerback in the league.
"That's going to go on the rest of our careers," Peterson told the team's website. "All four guys in the conversation all have different skill sets and all four of us have the ability to be the best in the league.
"Do I feel I am the best cornerback? Absolutely. That answer is never going to change. But that conversation is always going to come up."
Peterson's play last season help Arizona to a commendable 10-6 record given they played in the NFC West alongside Super Bowl champions Seattle and NFC Championship game losers San Francisco.
"I haven't been to the playoffs since I have been here and that's my first goal," Peterson added. "That's what I am focusing in on right now."