NFL previews: Can anyone stop the Seattle Seahawks winning the NFC West?
Last Updated: 05/09/14 9:44am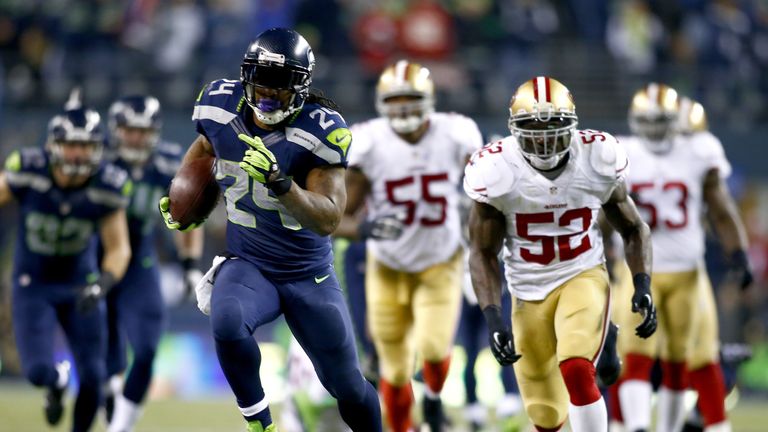 With more wins than any other, the two Championship game contenders and a dominant Super Bowl champion, the NFC West cemented its place as the best division in the NFL last season, and this year could be no different.
The division has been just about the toughest and hardest hitting in the league for a few years, but now the overall quality of the quartet is right up there as well.
The NFC West was the only division that could boast four teams with 10-plus wins for the season, with their combined 42 victories eight clear of the next best, it supplied both teams in the NFC title game and a dominant 35-point winner in the Super Bowl.
Those stats speak volumes about the quality the Seahawks, 49ers, Cardinals and Rams have, and that makes this the main focus of any pre-season previews – especially in the NFC.
There will still be big questions to answer though, will Seattle suffer a Super Bowl hangover? Can the 49ers maintain their form of recent years and can the Cards or Rams possibly breakthrough against such a powerful duo?
Seattle Seahawks
NFC West Prediction
1. Seattle
2.San Francisco
3. Arizona
4. St Louis
Going for the status quo here. There is a good argument for the Cardinals moving up but on everything we know the big two will be scrapping it out again with the champs edging it.
If ever a defending champion were set up for sustained success, it's these Seahawks, the second-youngest team to make a Super Bowl who have largely kept their title-winning line-up intact. QB Russell Wilson will start just his third season so you can only see him getting better, while the 'Legion of Boom' will return as fearsome as ever.
With coach Pete Carroll in charge there's no chance of any complacency from the champs, so their biggest challenge comes from a tough schedule and from within their own division. They have five divisional games in their final seven, with the other two being trips to Kansas City and Philadelphia, so they will decide their season.
Key Man: Percy Harvin showed exactly what he can do in the Super Bowl, and if he can remain fully fit throughout the season then that will really give Seattle an extra offensive edge to most of last season. That could be a big IF though.
San Francisco 49ers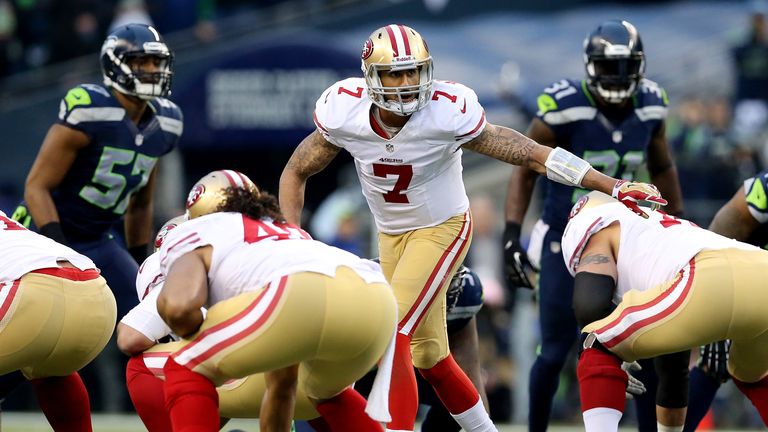 Jim Harbaugh has reached the NFC Championship game in each of his three years in charge, and a Super Bowl, and it won't be long before thoughts of his current side's window starting to close. NaVorro Bowman's injury in particular is a huge injury blow, Donte Whitner has gone, Glenn Dorsey is most likely out for the season, and Aldon Smith is banned for the first nine games of the season. They'll have gaps to plug and they are replacing two starters at cornerback, so they'll have to survive until Bowman and Smith return to the team down the stretch.
On the plus side, they have a shiny new Levi's Stadium to play in, receiver Michal Crabtree is healthy and they've brought in the experience Stevie Johnson to compliment them and Anquan Boldin. A more consistent Colin Kaepernick will still see them as a big challenge and it'd be no surprise to see them going toe-to-toe again with Seattle right until the end.
Key man: Colin Kaepernick can seemingly do it all when he's in the mood, he just needs to find that mood more often. His playoff form has been superb and he just needs to show more of that in every game to become a truly elite quarterback.
Arizona Cardinals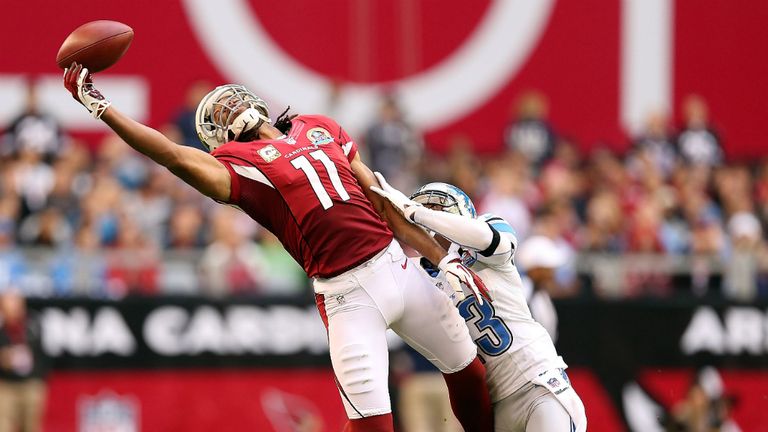 After a 10-win season and an improved roster the Cardinals should have high hopes for 2014, but such is the strength in this division they're still only pegged as coming third. A 2-4 divisional record cost them dear last year, although they did inflict the only home defeat of the season on champions Seattle.
QB Carson Palmer has had more time to settle in and his relationship with Larry Fitzgerald will be key, as will be the team's ability to cover for the loss of Karlos Dansby and Daryl Washington in the heart of their defence. Finishing with back-to-back games against the 49ers and Seahawks could not be tougher.
Key man: Larry Fitzgerald has been crying out for a half-decent QB for years and it's a big year for him with a huge cap number against him next year. If Palmer can get it going we could see the Fitz of old.
St Louis Rams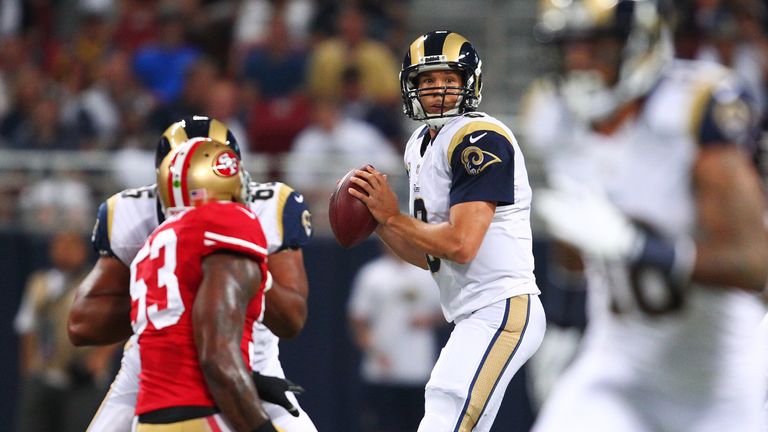 It's not that the Rams are a bad team, they just don't seem to have enough in the tank to get by three other hugely tough teams in this division. St Louis have a fine defence, especially the defensive front, that will keep them in games, but once again the offence will need to improve for them to make the step up.
QB Sam Bradford returns from knee surgery but how long he takes to get back to speed or if he can even get back to his best remains to be seen – and even then their receiving corps has potential but as yet no delivery.  
Kay man: It's all on Sam Bradford I'm afraid, the defence will do their job but unless their quarterback can get it going it'll be tough.