NFL preview: Will Denver Broncos stay ahead of their AFC West rivals again this season?
Last Updated: 31/08/14 12:43pm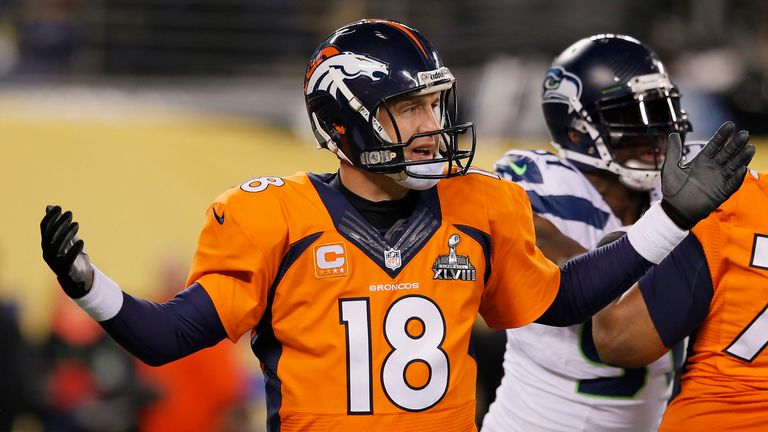 How the Denver Broncos respond to such an almighty Super Bowl spanking will determine just how the AFC West is settled, as most of their record-setting offence is still in place.
This division threw up three playoff teams last year, with the Kansas City Chiefs starting off like a train, fading but making it through, while the San Diego Chargers had more than just a touch of luck to extend their season.
Questions marks still hang over both, although you'd also expect both to improve upon last year's efforts, but the one constant in the group is that you never really know what you're going to get from the Oakland Raiders.
Peyton Manning and the Broncos set record after record as they ripped teams apart last season, but at the final hurdle they received a huge beating at the hands of the Seahawks, and they will really need to bounce back strongly to erase those memories of New Jersey.
The Chiefs will have to prove that they are a serious threat after coming up short in the playoffs last year, while the Chargers came good at the right time, so a quicker start could put them in a great position to build.
Denver Broncos
AFC West prediction
1. Denver
2.San Diego
3. Kansas City
4. Oakland
Denver must be favourites even after the Super Bowl hammering, with a point to prove they should hit the ground running. With a better start the Chargers can pip the Chiefs to second spot this time around.
About the only weapon Manning has lost is receiver Eric Decker, but they've brought in the speedy Emmanuel Sanders who if anything offers a better deep threat. Knowshon Moreno's departure leaves an obvious hole at running back that Montee Ball will have to fill.
Defence was the big weakness last year, but Von Miller is back to full fitness and bringing in DeMarcus Ware from Dallas gives Denver a pair of elite pass rushers to impose themselves on opposing quarterbacks. Aqib Talib also immediately upgrades the secondary and, let's face it, all they need is a bit of improvement to help Manning out a bit.
Key man: You can try and be clever but Peyton Manning is everything to this team. He looks just as sharp as ever and a man like him will not want a whopping Super Bowl defeat to be the final big game act of his career, so watch out for his response.
San Diego Chargers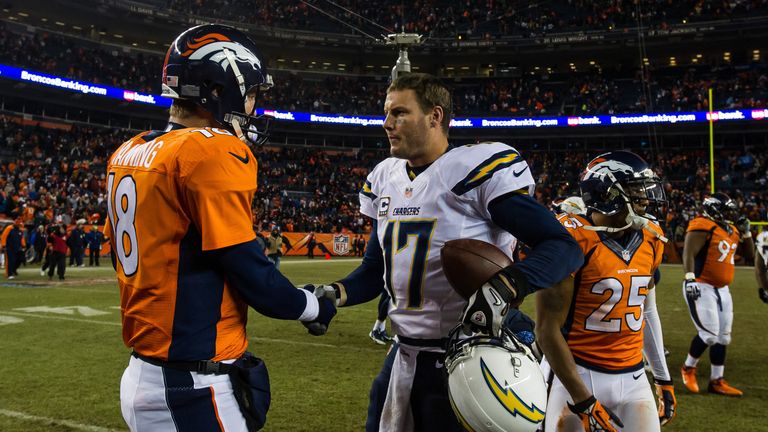 The Chargers won four on the spin to swoop into the playoffs, then knocked off the Bengals who had gone the entire season unbeaten at home before almost coming from behind to beat Denver. If they can take that momentum into this season then they'll have a great chance to challenge the Chiefs for second spot in the division.
Drafting a cornerback in the first round illustrated San Diego's main problems last season, but they've also brought in Brandon Flowers from the Chiefs to help in that department. As a pass-first team much will still depend on Philip Rivers.
Key man: As stated, Rivers is the man that needs to show up week in, week out for the Bolts to go a step further than last year.
Kansas City Chiefs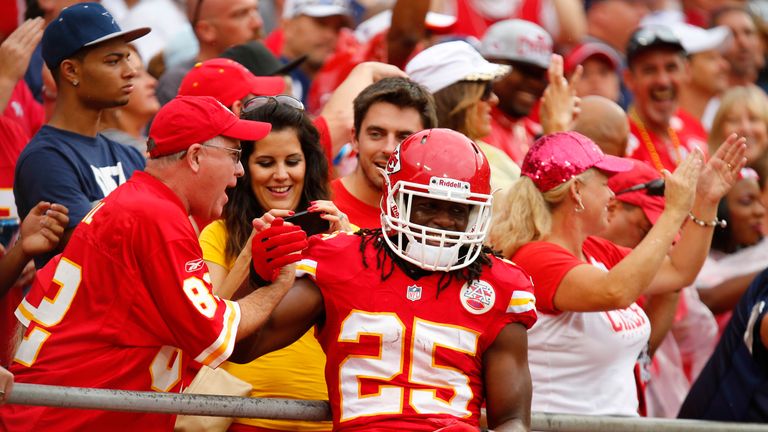 A 9-0 start signalled Andy Reid's Chiefs meant business last season, but they hit the wall when facing the Broncos and then lost a massive lead to lose to the Colts in the playoffs. There was not much wrong with QB Alex Smith's play in that game, but question marks still persist about whether he is a franchise triggerman.
Defence is their main strong point, especially with linebackers Tamba Hali, Derrick Johnson and Justin Houston, while their big and only real offensive weapon is Jamaal Charles who avoided a holdout by signing a new deal in the summer.
Key man: Jamaal Charles scored 19 TDs last season and led the team in rushing and receiving, and with no new recruits out wide the burden will again be on his shoulders.
Oakland Raiders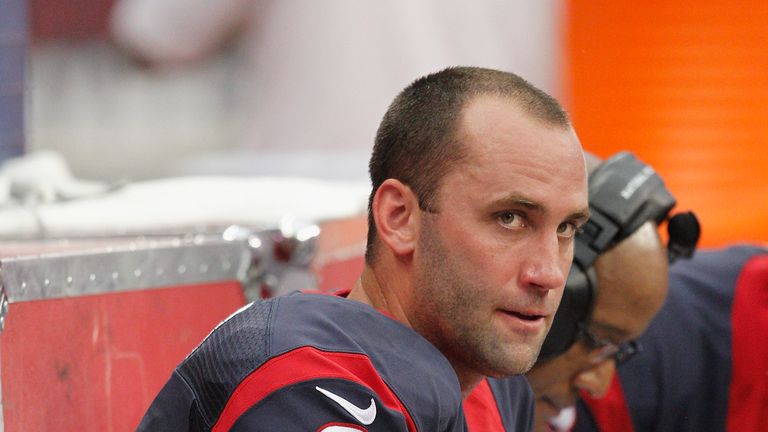 Once again it's all-change in Oakland, and after a hefty rebuilding process just some signs of life for the future is the best they can hope for this coming season. QB Matt Schaub was the big name brought in after a trade with Houston, and now he will try and prove himself again.
James Jones comes in from Green Bay as receiver, Maurice Jones-Drew at running back and Justin Tuck and LaMarr Woodley on defence. All these players have vast NFL experience, it's just moulding the pieces together that will be the issue.
Key Man: Quarterbacks in Oakland haven't had much luck of late, and Schaub will be under the pump from the off following his horror season in Houston.