NFL Preview: Sky Sports previews the NFC South in 2014 with prediction
Last Updated: 03/09/14 9:48am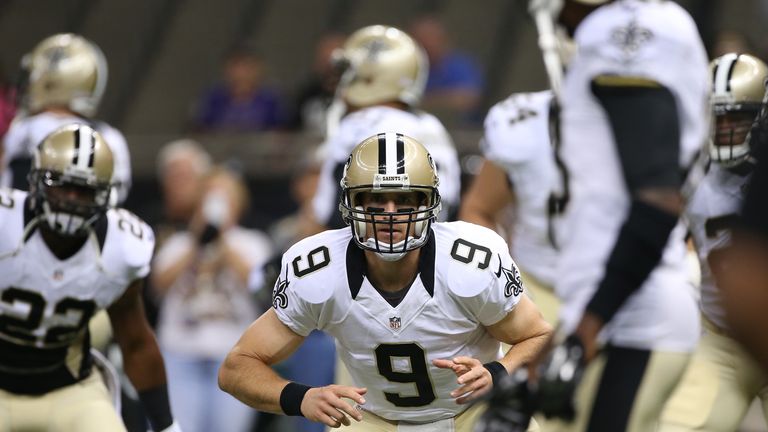 One of the more tricky divisions to call is the NFC South with the Atlanta Falcons being a popular pick for the biggest bounce back team of the season, but can they get the better of the high-flying Saints and tough-tackling Panthers?
After coming so close to the Super Bowl two years ago, Atlanta slumped to a disastrous 4-12 campaign last year and although many believe they can come storming back, they'll find it tough in this division.
The Saints pushed eventual champions Seattle all the way in their play-off game, and may just be even better this season, while the Panthers have lot a host of players but will still be fielding one of the meanest defences in the league.
NFC South prediction
1. New Orleans
2. Carolina
3. Atlanta
4. Tampa Bay
No real weaknesses points to the Saints having another big season, and a strong play-off run if they have home field advantage. The Panthers D will do enough to snag second.
The biggest question mark surrounds the Tampa Bay Buccaneers – the forgotten man in this division but who should improve dramatically under new coach Lovie Smith and have far more talent than they showed under previous coach Greg Schiano.
New Orleans Saints
The Saints put up a hell of a fight in Seattle in the play-offs last year, and if anything they will improve for that experience, with Drew Brees looking like having even more firepower with rookie receiver Brandin Cooks looking like the real deal. Losing Darren Sproles is a blow but reports suggest RB Mark Ingram is looking a new man in pre-season.
The running game looks their main area for concern, with defence vastly improved under Rob Ryan last season so expect that improvement to continue, especially with the addition of star free agent safety Jairus Byrd from Buffalo.
Key man: We've not even mentioned Jimmy Graham yet!? Drew Brees will take this team as far as it goes, but Graham is the TD danger man – who has a point to prove this year after his contract saga and being labelled 'soft' after the loss in Seattle.
Carolina Panthers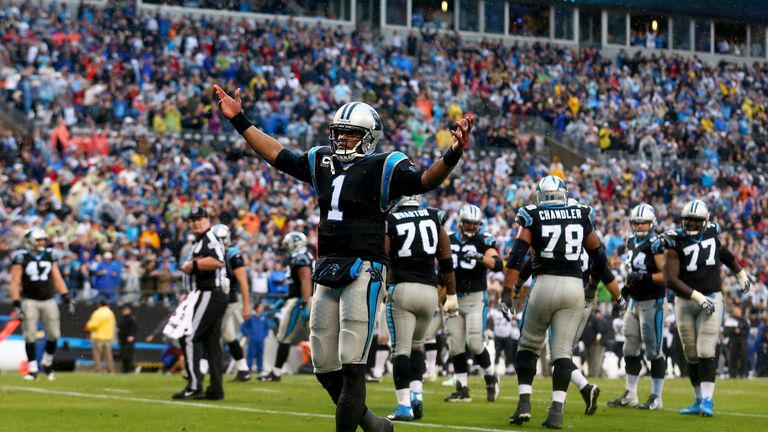 No team has ever won successive NFC South titles and the Panthers have never had successive winning seasons, and while you could see Carolina doing better than 8-8 with so many departures and such worries on offence it's hard to see them retaining the title.
Cam Newton is the ultimate mobile quarterback on paper but has no receivers returning from last year, with a combination of journeymen and rookie Kelvin Benjamin to throw to this year. The offensive line also looks weak and protecting Newton could be an issue, so much will rely on their fearsome defence which should again be a top end unit.
Key man: Defensively the Panthers should be good enough to stay in games, so it just depends on how much Cam Newton can get out of this offence to see how far they can go.
Atlanta Falcons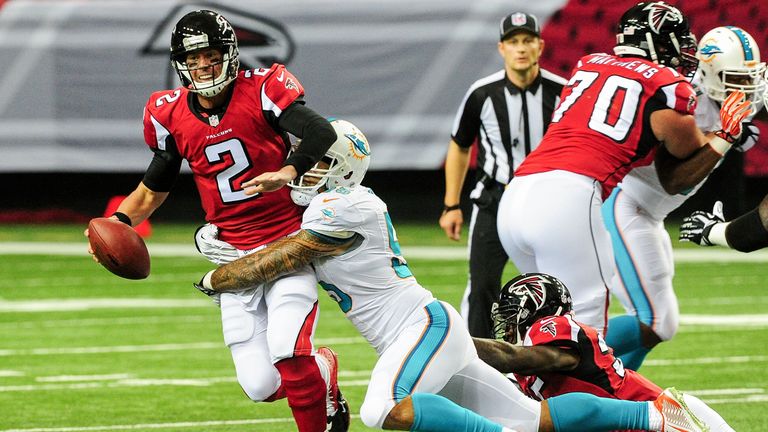 They should do better than four wins, but expecting a Super Bowl run looks far too much for this outfit. They do have receiver Julio Jones back from injury, who can dominate at times, but they've lost Tony Gonzalez and look light at running back with Steven Jackson looking like he finally hit the wall last year.
QB pressure was a big concern last year, Matt Ryan was sacked 44 times and the Falcons ranked 29th in sacking the opposing QB – and they're still lacking in those areas. While the offensive line should improve, the defence still looks their major weak point.
Key man: Matt Ryan endured his worst season yet last year, so how he bounces back from that experience will be a major pointer in how the Falcons get on.
Tampa Bay Buccaneers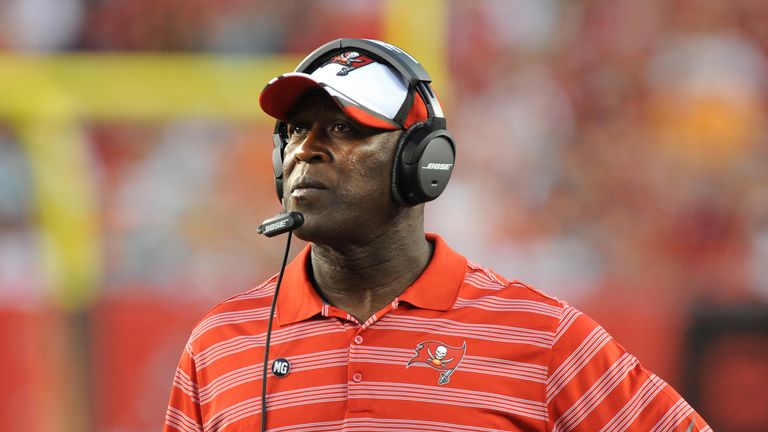 New coach Lovie Smith should make a big impact this year. In defence the additions of defensive end Michael Johnson and cornerback Alterraun Verner will help their improvement. 35-year-old QB Josh McCown looked able of shaking off his journeyman tag for that of starter in Chicago, and coach Smith knows all about him.
A poor offensive line and bad coaching led to their offence being so bad last year – but the pieces are there. McCown has running back Doug Martin next to him, and out wide has a host of giant receivers to throw to with Vincent Jackson joined by rookie Mike Evans and tight ends Brandon Myers and Austin Seferian-Jenkins as aerial options.
Key man: It's a big job for Lovie Smith, and he really is key to the Bucs' chances this year, he's got a lot to do in a tough division just to make his team competitive.