AFC North preview: Sky Sports previews the new NFL season
By Rob Lancaster
Last Updated: 05/09/14 7:32am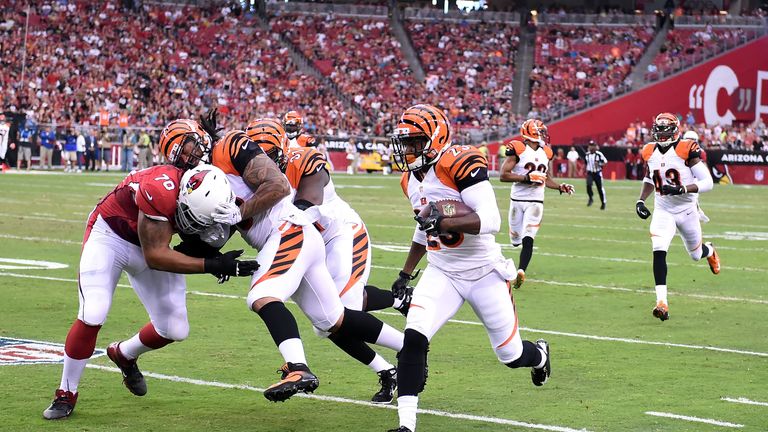 The AFC North has had a representative in the Super Bowl in five of the last 14 seasons, winning it on four occasions.
Baltimore were the last to do it from the division, but their defence of the title last year did not go according to plan. They, like six-time champions Pittsburgh, failed to make the playoffs, and although Cincinnati did they fell at the first hurdle yet again.
There is pressure on all three this year – the Bengals are predicted to be strong again but have to prove they can win a game beyond week 17 under head coach Marv Lewis. The Ravens and Steelers, meanwhile, have ageing rosters with post-season experience and a desire to do better than a .500 record this season.
The Cleveland Browns, meanwhile, just want to matter again. Drafting Johnny Manziel will get them media attention at least, but this is a tough division for a rookie quarterback to learn his trade in. Defenses look strong from all four representatives so who can score the most points could decide the eventual winner.
AFC North prediction
1-Cincinnati
2-Baltimore
3-Pittsburgh
4-Cleveland
The Bengals look the pick of the bunch, even if doubts do still remain over Dalton's abilities to win the big games. Their defense should mean he at least doesn't have to pile up the points for success.
Cincinnati Bengals (11-5)
It might seem rather odd to say as much for a team that won their division, but the Bengals are under a little pressure going into the season. Head coach Marv Lewis is still yet to win a playoff game in charge of the franchise, and he's about to embark on his 12th campaign at the helm. Lewis now has new coordinators on both sides of the ball - Mike Zimmer and Jay Gruden have departed since the disappointing post season defeat to San Diego for head coaching roles of their own.
Quarterback Andy Dalton has been handed a lucrative six-year contract extension, so the pressure will be on him to show he's worth the money. AJ Green will again be his no 1 target but the offense looks to have plenty of options, including a running back in Giovani Bernard who impressed as a rookie. The defense, meanwhile, will be hoping key players Geno Atkins and Leon Hall can stay fit. Look out for rookie cornerback Darqueze Dennard, too. The components are all there for success in Cincinnati, they must now live up to the expectations – just reaching the playoffs is not enough.
Key man: Andy Dalton – Nicknamed 'The Red Rifle', it is time for Dalton to fire. He has been steady if unspectacular but the Bengals need more. Particularly concerning is the fact he's thrown just one touchdown against six interceptions in three playoff defeats.
Pittsburgh Steelers (8-8)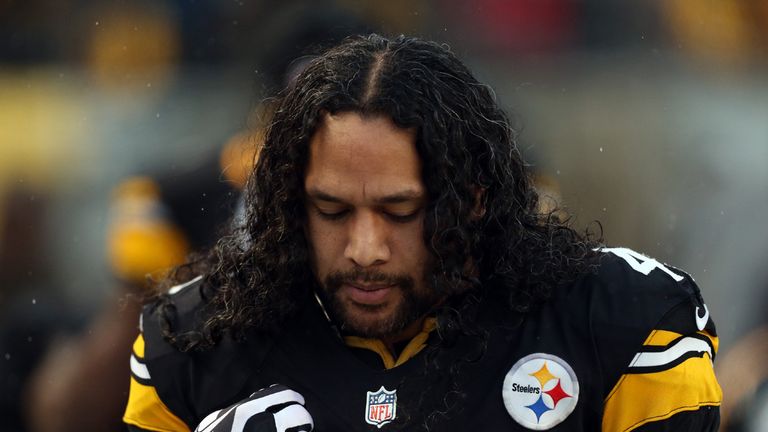 Salary cap issues have hamstrung the Steelers over the past couple of seasons, and a franchise that has been used to being in the running for the Super Bowl missed out on the playoffs completely last year. Several long-standing Pittsburgh players have been moved on, such as linebackers Larry Foote and LaMarr Woodley, along with safety Ryan Clark. However Troy Polamalu remains, and the safety will once again be the heart and soul of a revamped defense that includes a rookie linebacker in Ryan Shazier who looks like he will fit right in with the franchise.
The offense is still in the hands of quarterback Ben Roethlisberger – Antonio Brown will be his favoured receiving option, but they will need former New Orleans Saint Lance Moore to come in and make an impact. They have also signed a new running – LeGarrette Blount adds some serious size behind starter Le'Veon Bell. Rookie Dri Archer will, in contrast, offer speed, provided he gets enough opportunities to get on the field.
Key man: Troy Polamalu – At 33 and with the way he puts his body on the line, there may not be too many more years left in the league for the safety. However, he is still a key contributor to the Steelers, who will be eager to get back in the post season again.
Baltimore Ravens (8-8)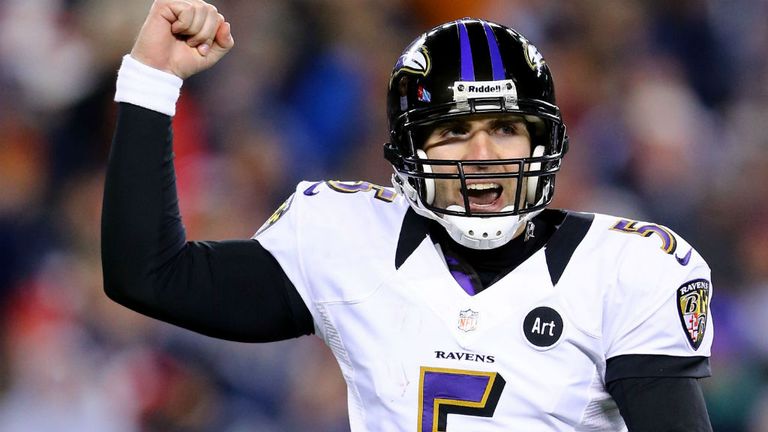 Perhaps understandably, the Ravens struggled with a Super Bowl hangover last season. After guiding his franchise to the Vince Lombardi trophy, quarterback Joe Flacco was richly rewarded in the last off-season. He failed, though, to live up to the big price tag. To help him out, Baltimore have picked up wide receiver Steve Smith and appointed Gary Kubiak as their new offensive coordinator. Running back Ray Rice will be banned for the first two games but needs to prove when he does get on the field that he's still a major threat to opposing defenses.
While the offense has seen several veterans arrive the defense has been boosted by rookies, most notably first-rounder C J Mosley who looks likely to start at linebacker, a position always seen as crucial for the Ravens considering the legacy of Ray Lewis. They still have players of real quality to call upon such as Terrell Suggs and Haloti Ngata, but the window could be closing quickly on a roster that does not have time on its side.
Key man: Joe Flacco – This is a division where quarterback looks to be crucial. Flacco needs to show he is worth the many, many millions he has been handed by Baltimore. With more options to throw to and a reinforced offensive line, he has no real excuses for being below par.
Cleveland Browns (4-12)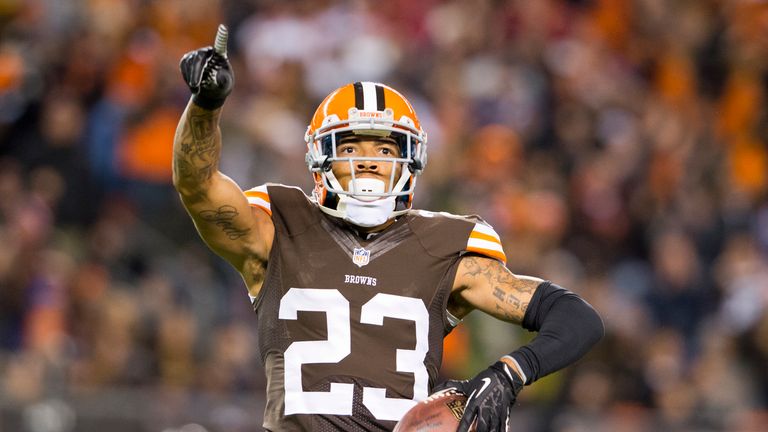 Another season, another fresh start for the Browns. There's a new GM, a new head coach and a potential new quarterback, although it appears rookie Johnny Manziel will have to wait for his chance as Brian Hoyer will start the campaign under centre. Mike Pettine is now in charge having previously been the defensive coordinator at the Buffalo Bills and the New York Jets. He has a roster containing talent, but possibly the real jewel in the crown – wide receiver Josh Gordon – is set to be suspended for the entire season. His absence is a blow not only to the Browns but also the league as a whole – he had back-to-back 200-yard receiving games last season and caught nine touchdowns.
With the offense without such a key cog perhaps the defense can be the bedrock for success. It is, after all, Pettine's area of expertise, and Joe Haden is one of the premier cornerbacks in the NFL. The brilliantly-named Barkevious Mingo could make a leap in his second year, but D'Qwell Jackson and TJ Ward have moved on. In truth, the success of their football team might not really matter than much to Cleveland now they have LeBron James back in town.
Key man: Joe Haden. It would be Josh Gordon, but he's banned. It could be 'Johnny Football', but he's not starting. With the offense looking a little gun shy, Haden and the rest of the defense might have to be at their very best to keep their team in games.