NFL 2014 preview: Sky Sports previews the entire NFL and predicts the division winners
Last Updated: 07/09/14 8:03am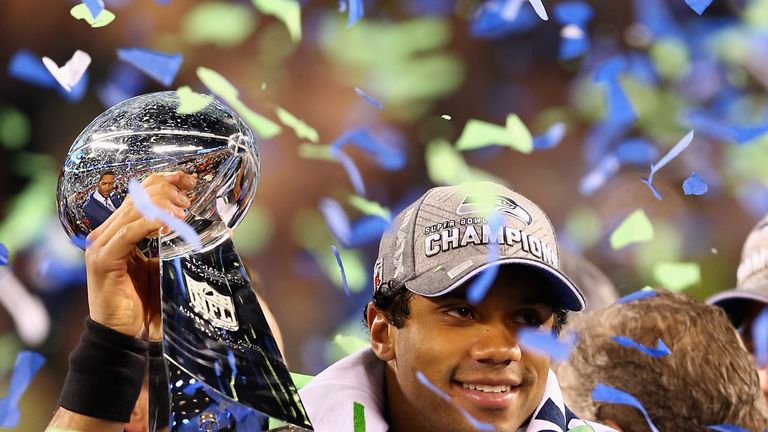 The NFL is back! Super Bowl champions Seattle Seahawks made a winning start to the defence of their Vince Lombardi trophy in style with a belting win over Green Bay, but the 2014 season really clicks into gear on Sunday.
We've got everything you'll need for a 20th season of NFL coverage on Sky Sports, including our in-depth divisional previews below.
Don't forget you can watch live NFL action every Thursday night, as well as our usual Sunday double-header and many other shows including America's Game and A Football Life – see here for full details of our 2014 coverage.
On the field is where it matters though, and can the Seahawks defend their title? Well they've kept their team largely intact and their squad is of the right age to be a real force for the next few years, so who will provide their main challenge?
Denver will be out for revenge, New England came close last year and have improved and they present the main AFC challenge. Over in the NFC, which looks the stronger conference, the New Orleans Saints look a real contender, the Packers should recover from Thursday's loss to go close and the 49ers will be desperate to overturn their divisional rivals.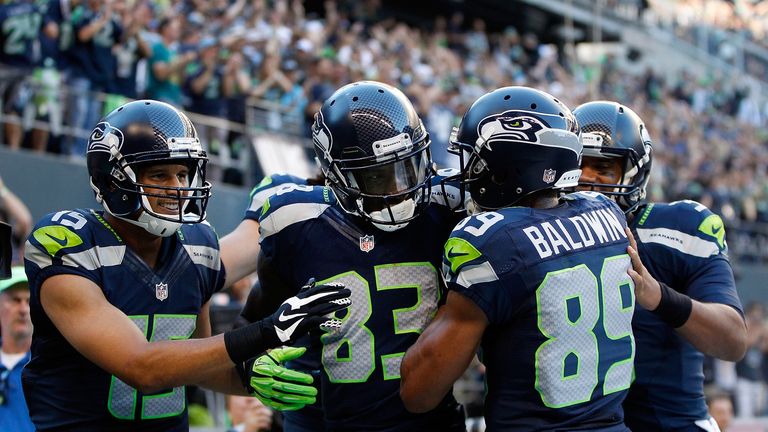 The home of the defending champions, and the toughest division in the entire NFL will again provide some of the hardest-hitting football in the league. Seattle have already started off with a win, and have a largely unchanged squad for what will be a strong title defence. The 49ers have injuries and suspensions to deal with, but under Jim Harbaugh and with Colin Kaepernick they'll always be competitive. Arizona are tough but are they tough enough? While the Rams have it all to do without Sam Bradford.
Prediction: 1. Seahawks 2. 49ers (wildcard) 3. Cardinals 4. Rams. Sky Bet odds
NFC North | Full Preview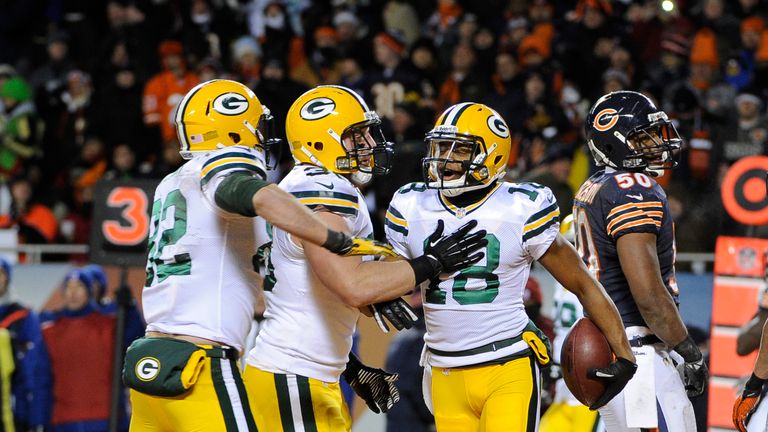 Only the Packers in the play-offs last year for a division usually much stronger – expect an upgrade this year with the Bears and Lions both looking a lot more complete teams. A tough opening loss for Green Bay but Aaron Rodgers can turn that around, although there should be some terrific match-ups in this division. A new man in charge should produce instant results in Detroit, but Chicago have a few new pieces as well so getting ahead of them will be a real challenge. The Vikings remain the poor relations here.
Prediction: 1. Green Bay 2. Detroit (wildcard) 3. Chicago 4. Minnesota. Sky Bet odds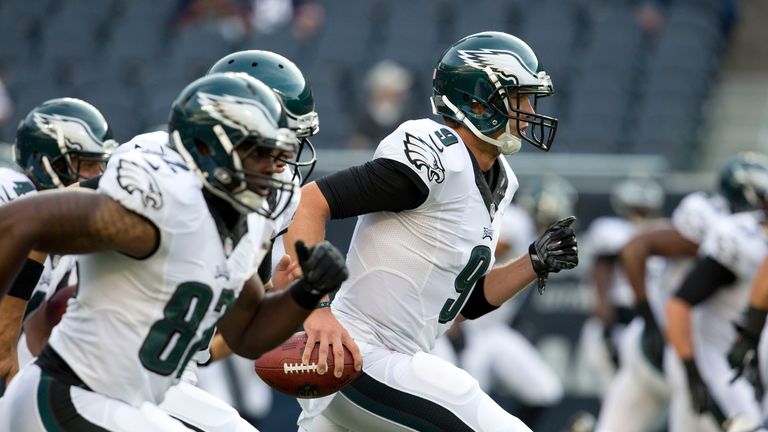 The NFC Beast has not been a quality affair for a couple of years now, and again it's Philadelphia's for the taking with a solid, settled team and another year of progression under coach Chip Kelly. A new coach in Washington might help a fresh RGIII get his mojo back, and DeSean Jackson's games against former team Philly should be ones to watch. Hard to see Dallas doing anything other than going 8-8 these days. They should be better than last year but it could be the final year of Tom Coughlin in New York.
Prediction: 1. Philadelphia 2. Washington 3. Dallas 4. New York. Sky Bet odds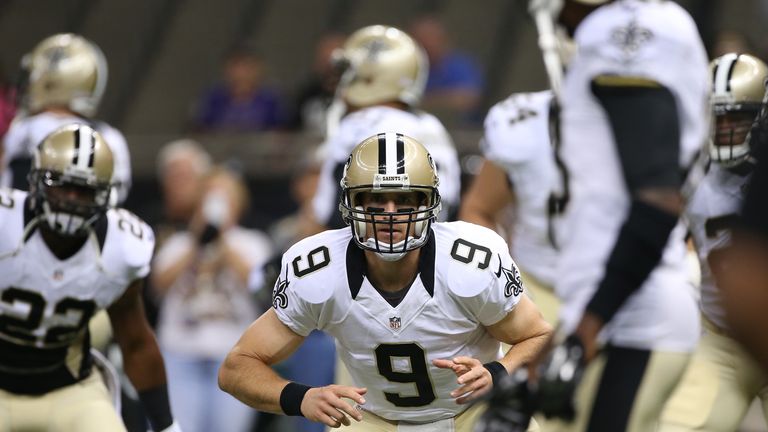 An interesting battle in the south, with the Falcons one of the top bounce-back candidates of the season after last year's nightmare. It won't be enough to stop the Saints taking this one though, with New Orleans looking a complete team geared for another Super Bowl run. Carolina's defence will keep them competitive but they need Cam Newton healthy to carry an offence badly lacking in any receiving firepower. Love Smith will improve Tampa Bay immediately after the mess Greg Schiano got them into, and they've got plenty of offensive talent to make an impact.
Prediction: 1. New Orleans 2. Carolina 3. Atlanta 4. Tampa Bay. Sky Bet odds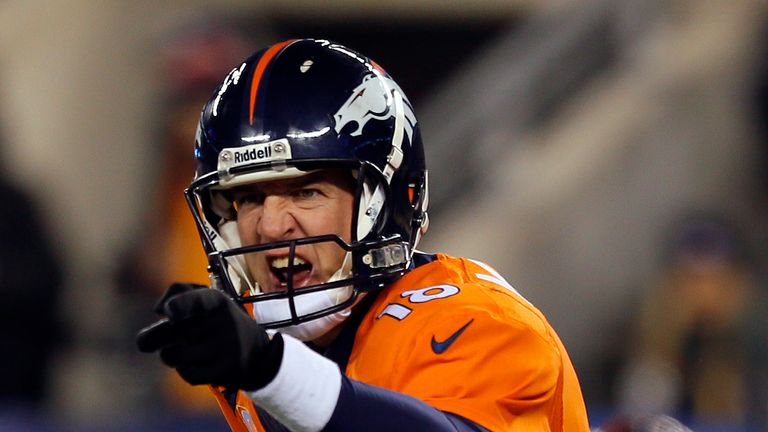 A couple of switches at receiver and running back but Peyton Manning still looks like he's got a couple of more years left in him, but don't expect so many records to fall this season. The Broncos have improved their defence as well and they should have a huge chip on their shoulders after that Super Bowl humbling, expect them to go out with a point to prove. If the Chargers can start this year as fast as they finished last year they can pip the Chiefs to second and a wildcard spot in the AFC again.
Prediction: 1. Denver 2. San Diego (wildcard) 3. Kansas City 4. Oakland. Sky Bet odds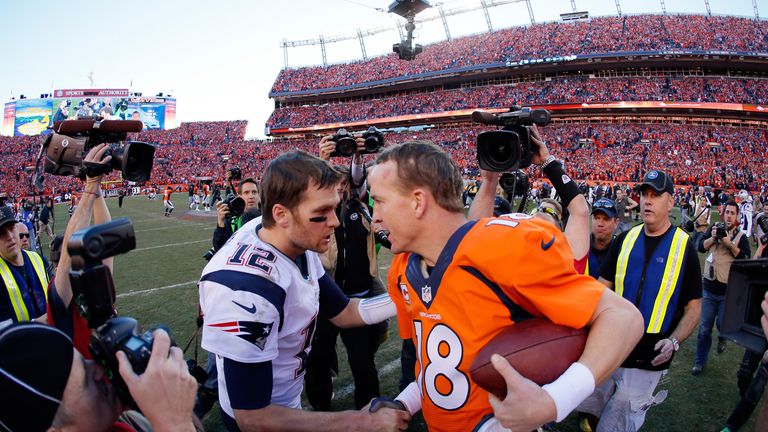 A no-brainer here as the Patriots will make it six divisional titles in a row with the rest of the bunch still scrambling around to try and muster up some sort of challenge. Miami have spent enough in the last couple of seasons to warrant a stronger season, and they need some good news after last year's Richie Incognito affair. Geno Smith now has Michael Vick in his rear view mirror so needs a fast start to the season or there will be more QB questions in New York, while the Bills have it all to do to keep up.
Prediction: 1. New England 2. Miami 3. New York 4. Buffalo. Sky Bet odds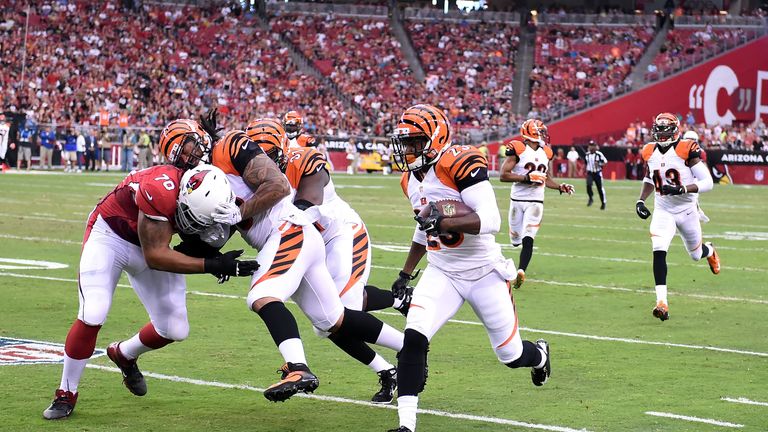 Andy Dalton has plenty of critics, but he's a different animal in the regular season, it's just when he gets into the playoffs that he seemingly crumbles, so the Bengals are still well placed to top the standings here. It's always going to be a battle though in a division containing the Ravens and the Steelers, and after a quiet year they'll be looking to get back to their hard-hitting ways. A more than interesting off-season in Cleveland, but we may not see much of Johnny Football if Brian Hoyer shows more of the form he threatened last season.
Prediction: 1. Cincinnati 2. Baltimore (wildcard) 3. Pittsburgh 4.Cleveland. Sky Bet odds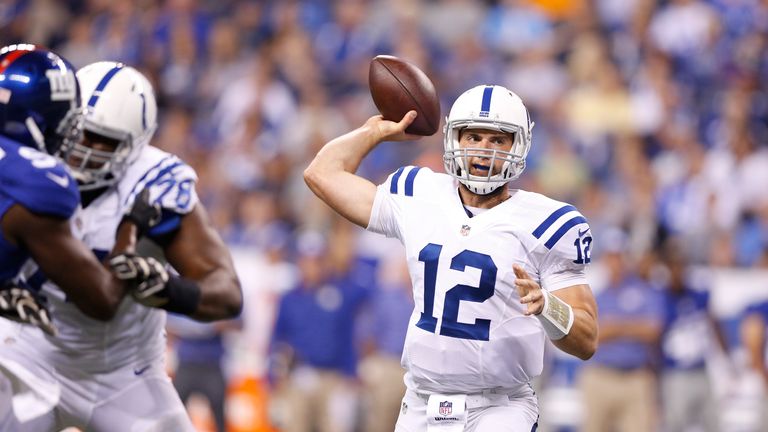 The Andrew Luck roadshow was a joy to watch last season, especially in that wonderful whirlwind of a playoff comeback against the Kansas City Chiefs. He might even have a few more passing options this year, but the running game and O-Line are a worry. Houston are the big AFC bounce-back candidates with No 1 pick Jadeveon Clowney and JJ Watt forming an unstoppable defensive partnership. Whether Ryan Fitzpatrick is enough at QB to topple the Colts is the big question though. The Jaguars will improve but not quick enough to avoid finishing last behind a Titans team that will be competitive but nothing more.
Prediction: 1. Indianapolis 2. Houston 3. Tennessee 4. Jacksonville. Sky Bet odds