Broncos helmet found with Tom Brady's missing jerseys could belong to Von Miller
By PA Sport
Last Updated: 23/03/17 12:18pm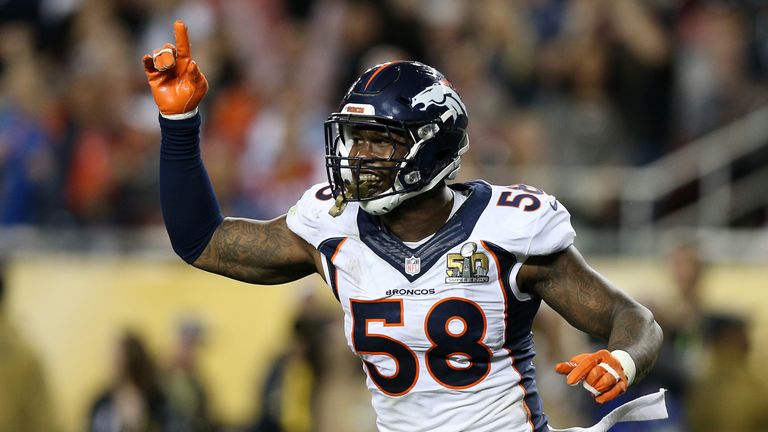 MVP Von Miller's Super Bowl 50 helmet may have been discovered alongside Tom Brady's missing jerseys in Mexico, according to Miller's team the Denver Broncos.
The NFL announced on Monday that Brady's jersey from last month's Super Bowl LI, which the New England Patriots quarterback had reported missing after the match, had been found "in the possession of a credentialed member of the international media".
The investigation, involving the FBI and other law enforcement agencies, also discovered Brady's Super Bowl jersey from two years earlier, and the surprises may not end there.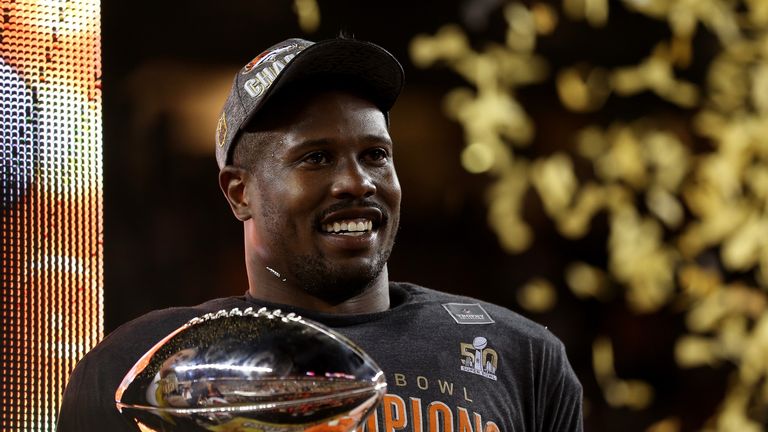 A Broncos statement read: "We have been in contact with NFL security regarding a Denver Broncos helmet that could potentially belong to Von Miller.
"As it is an ongoing investigation, we will refer all additional questions and inquiries to the NFL."
Miller starred in the Broncos' win over the Carolina Panthers in February 2016, with 2.5 sacks of Panthers quarterback Cam Newton and two forced fumbles - one of which was recovered by team-mate Malik Jackson for the opening touchdown.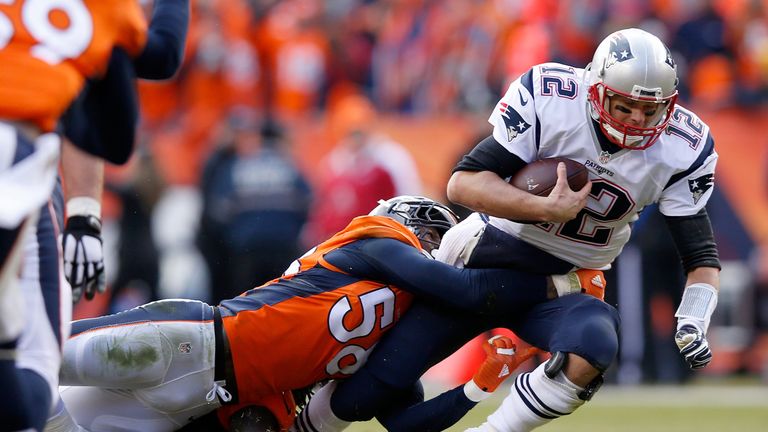 Brady was named MVP both in New England's win over the Seattle Seahawks in Super Bowl XLIX, when he threw for 328 yards and four touchdowns.
In this year's contest against the Atlanta Falcons when he racked up 466 yards and two touchdowns as his side recovered from 28-3 down to win 34-28 in overtime. They were his fourth and fifth Super Bowl wins.
Sky customers can now upgrade to Sky Sports and get 12 months for just £18 per month. Upgrade now!