Seattle Seahawks' Richard Sherman visits sick fan in hospital and replaces lost doll
Last Updated: 13/10/17 1:56pm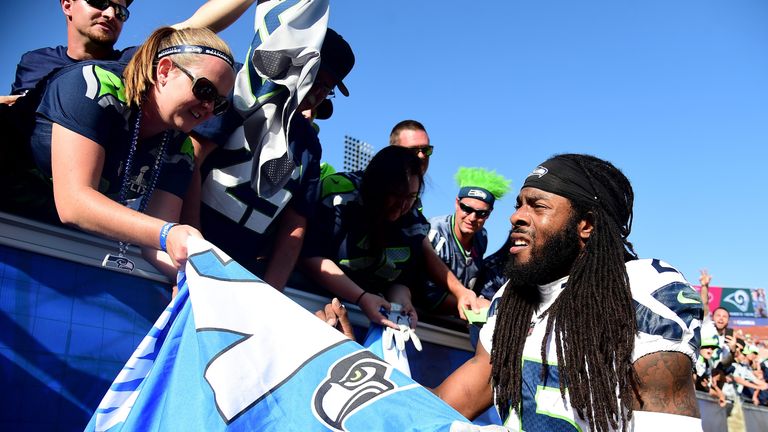 Seattle Seahawks star Richard Sherman showed off his softer side by visiting a sick patient in hospital and replacing a doll of him she had lost.
Sherman surprised four-year-old Ellie Carter earlier this week after he had been sent a message on Twitter from staff at the Mary Bridge Children's Hospital in Tacoma asking if he would be able to help.
Ellie is fighting a complicated battle against multiple conditions and has her "Shermie" doll by her side during procedures and surgeries.
Rather than just send Ellie a gift, the hard-hitting cornerback made a special visit to the hospital and spent time with one of his younger fans, replacing the doll and bringing along many other Seahawks-related gifts on top.
Sherman's Seahawks are on their bye in week six and return to action a week on Sunday when they travel to New Jersey to take on the New York Giants, as yet still seeking their first win of the season.