NFL live on Sky
Sky Sports will kick off a new season of live NFL with Green Bay's opener against New Orleans.
Last Updated: 19/08/11 7:25pm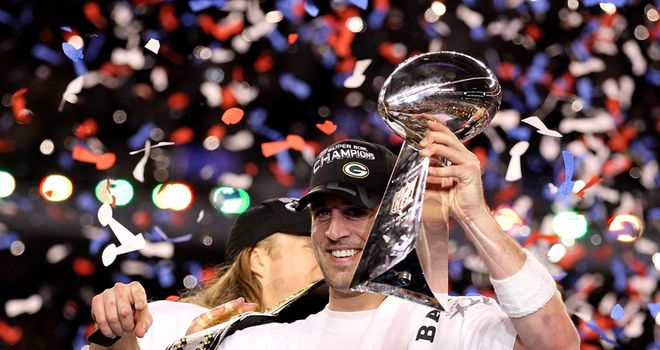 Sky Sports has confirmed the first seven matches to be broadcast live over the opening three weeks of the new NFL season.
Sky Sports will show live coverage of two matches every week during the regular season, starting with Super Bowl champions Green Bay Packers against New Orleans Saints.
The Pittsburgh Steelers will face the Baltimore Ravens and the New York Giants will travel to the Washington Redskins on the first weekend, live on Sky Sports.
Viewers can also look forward to seeing Green Bay travel to the Chicago Bears in a re-run of the NFC Championship game from last season.
Confirmed NFL games live on Sky Sports:
WEEK 1
Thursday September 8, 1am, Sky Sports HD2
New Orleans Saints @ Green Bay Packers
Sunday September 11, 5.30pm, Sky Sports HD3
Pittsburgh Steelers @ Baltimore Ravens
NY Giants @ Washington Redskins
WEEK 2
Sunday September 18, 5.30pm, Sky Sports HD4
Tampa Bay Buccaneers @ Minnesota Vikings
San Diego Chargers @ New England Patriots
WEEK 3
Sunday September 25, 5.30pm, Sky Sports HD4
New York Giants @ Philadelphia Eagles
Green Bay Packers @ Chicago Bears
Click here for details of NFL live on Sky Sports throughout the season