Green Bay Packers rely on the Mason Crosby show to finish off Detroit Lions
The Green Bay Packers stretched their unbeaten run to five games with a 24-20 triumph over the Detroit Lions.
Last Updated: 18/11/12 11:13pm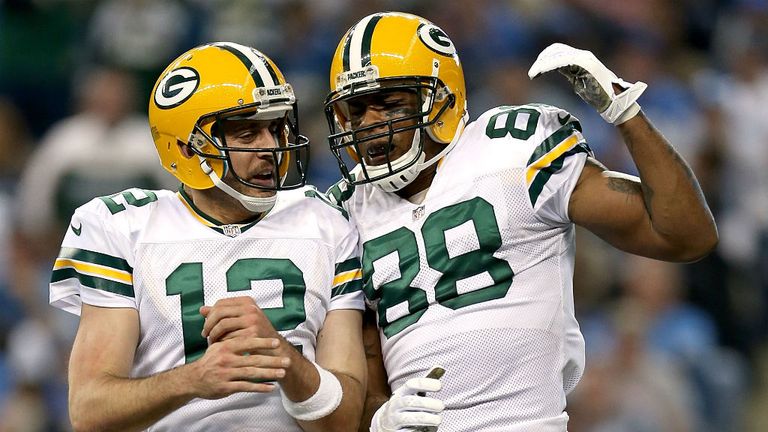 Mason Crosby overcame two earlier misses to kick a 39-yard field goal with 19 seconds remaining that sealed Green Bay a crucial victory that moves them just a half-a-game back of the Chicago Bears in the NFC North.
Aaron Rodgers threw two touchdown passes, including a 22-yarder to Randall Cobb with just under two minutes left, as the Lions let slip a 20-14 lead.
Detroit - who are now 4-6 in the same division as their opponents - endured a tough day at the office, with Matthew Stafford struggling badly.
The quarterback completed just 17 of 39 passes for 266 yards and although he did find Calvin Johnson in the end zone, he was picked off twice and also coughed up a fumble.
Green Bay safety M.D. Jennings returned one of the interceptions 72 yards for a touchdown that put the visitors 14-10 ahead in the third quarter.
Rodgers, who was 19 of 27 for 236 yards, threw the first of his TD passes to a wide open Jermichael Finley early in the second quarter to give the Packers its first lead.
He then also teamed up with wide receiver Cobb, who had nine catches for 74 yards but also lost a fumble, for the game-winning touchdown.
Johnson had five receptions for 143 yards for Detroit and reached the end zone for the second straight week after failing to score in the first eight games of the season.