Denver Broncos starting running back Willis McGahee suffers torn knee ligament
The Denver Broncos have confirmed starting tail-back Willis McGahee will be sidelined with a torn knee ligament.
Last Updated: 19/11/12 11:29pm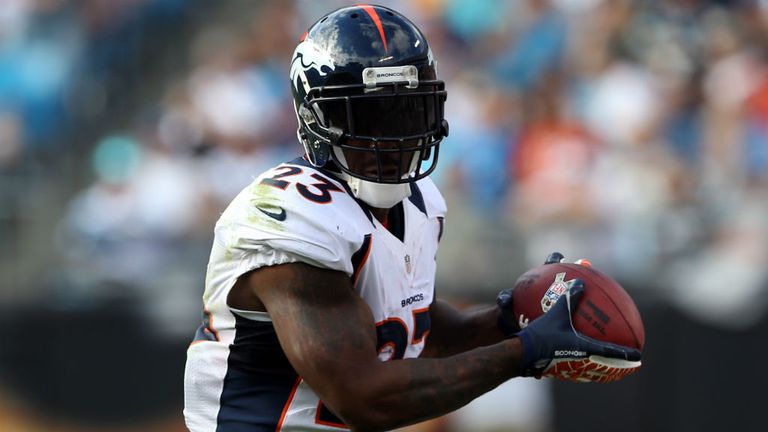 The 10-year veteran tore a ligament in his right knee during the second quarter of his team's 30-23 victory over the San Diego Chargers.
After undergoing an MRI scan on Monday Denver announced that McGahee wouldn't require surgery, though he has still been ruled out of action for between six and eight weeks.
The 31-year-old has rushed for 731 yards with four touchdowns so far this season. With Knowshon Moreno also sidelined, the Broncos will lean on Ronnie Hillman and Lance Ball to run the ball.
The Philadelphia Eagles also have concerns over their leading rusher after LeSean McCoy sustained a concussion during their 31-6 loss to the Washington Redskins.
A second-round pick in the 2009 draft, McCoy was hurt on a hard hit after a seven-yard run late in the game. His concussion
"It didn't seem to be quite as bad just from where he was after the game and his response," head coach Andy Reid said. "He took a good lick there and we've got to make sure we go through the protocol. We'll see how things go."
The Eagles were already without quarterback Michael Vick, who himself was ruled out due to a concussion, against the Redskins as they slumped to a sixth straight loss.