The New England Patriots close in on the AFC top spot after victory over the Houston Texans
The New England Patriots recorded their seventh straight victory as they thumped the Houston Texans 42-14.
Last Updated: 11/12/12 7:11am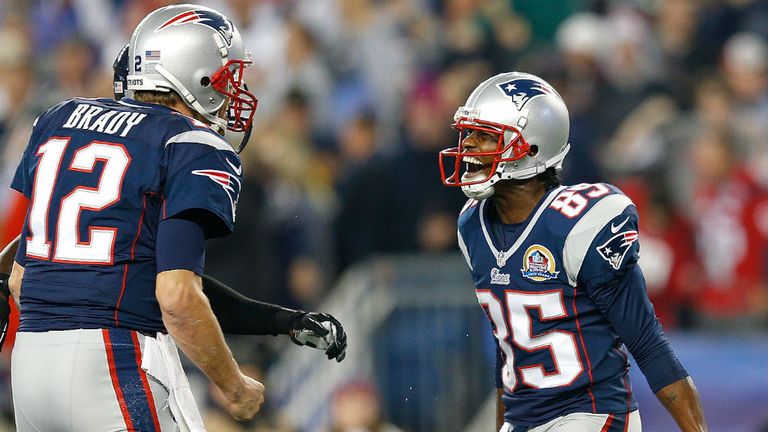 The Patriots are now just one game behind the Texans in the race for the AFC top spot after Tom Brady threw for four touchdowns en route to the convincing win.
Brady completed 21-of-35 for 296 yards, while Aaron Hernandez and Brandon Lloyd scored two touchdowns apiece.
"It was a good game and we played hard," Brady said. "It was a tough win. We took advantage of some turnovers we got and we can use this as something to build on."
Brady connected with Hernandez (seven yards) and Lloyd (37 yards) in the opening quarter as the Patriots came storming out of the blocks.
The Brady-Hernandez combination worked again, this time from four yards, in the second quarter.
Consolation
And it was 28-0 when Brady's 63-yard pass found Donte Stallworth, who re-signed with the franchise last week, in the third quarter.
Arian Foster, who had 15 carries for 46 yards, final got the Texans on to the scoreboard when he rushed over from a yard.
However the Patriots put the result beyond doubt when Lloyd pounced on the loose ball after his team-mate Danny Woodhead had fumbled in the tackle, while Stevan Ridley's 14-yard run rubbed salt into the wounds.
There was a late consolation for the Texans when TJ Yates rushed from a yard but it was a disappointing day with Matt Schaub completing 19-of-32 passes for 232 yards and an interception.