NFL: Jacksonville Jaguars owner Shad Khan looking for new general manager
The Jacksonville Jaguars have fired general manager Gene Smith after the worst season in the franchise's history.
Last Updated: 31/12/12 4:45pm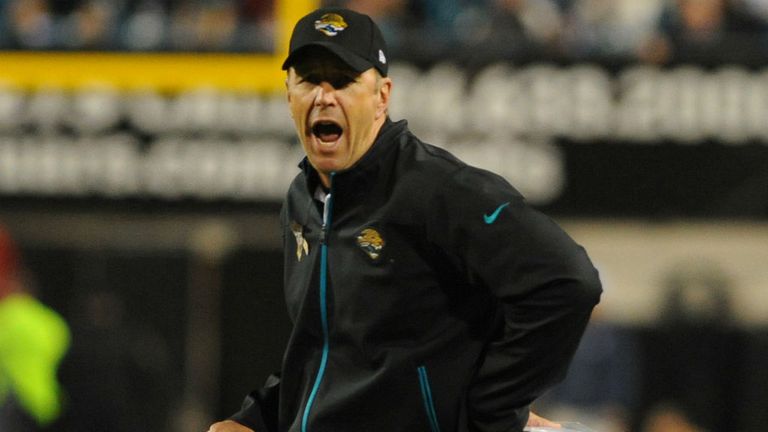 Team owner Shad Khan made the announcement on Monday, less than 24 hours after seeing his team go down to a 38-22 defeat at the hands of the Tennessee Titans.
Smith had been with the Jaguars since their inception in 1994, intially being employed as a regional scout. He was made general manager in 2009, since when Jacksonville have compiled a 22-42 record.
"I met with Gene Smith this morning to inform him of my decision to go in a new direction and thank him for his dedication to the Jaguars since the inception of the franchise," Khan said in a statement on the team's website.
"I am personally appreciative for his efforts during my first season of ownership in the NFL.
"Gene is a good man with a long career ahead of him in football, and I know this season was as difficult for him as anyone with our organisation. I sincerely wish Gene and his family the very best, today and always."
The future of head coach Mike Mularkey remains unclear, with any decision unlikely to be made until Jacksonville have appointed a new general manager.
"Now it is time for the Jacksonville Jaguars to begin a new chapter," Khan continued. "We're not looking back.
"I've made it clear from day one that we pledge nothing less than to deliver the first Super Bowl championship to Jacksonville.
"Our fans have been remarkably loyal over the years, and they were truly outstanding this past season. We simply must do better for our fans."