Mike Shanahan defends decision to let Robert Griffin III play on against Seattle
Mike Shanahan has defended the Washington Redskins' decision to allow Robert Griffin III to play on against Seattle.
Last Updated: 08/01/13 10:32am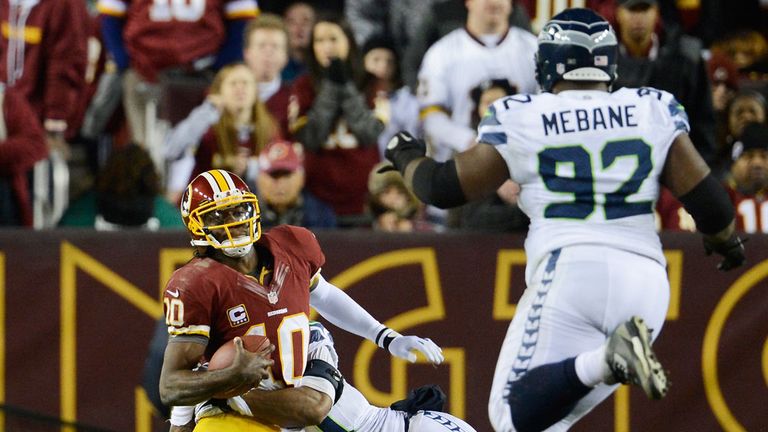 Griffin went into the game, which the Redskins lost 24-14, four weeks on from suffering a grade one sprain of the LCL ligament in his right knee.
He wore a large knee brace and was clearly hampered throughout the contest, the rookie quarterback being unable to run the offence with his usual dynamism.
The knee finally buckled in the final quarter and Griffin was then pulled from the game, but there has been widespread criticism aimed at the Redskins for keeping him in as long as they did.
However, Shanahan insists he would not have allowed Griffin, who will have an MRI scan to determine the extent of the most recent damage, to suit up if he thought there was a risk of re-injury.
"(Griffin) said, 'coach, there's a difference between being injured and being hurt. I can guarantee I'm hurt right now, but give me a chance to win this football game because I guarantee I'm not injured'," Shanahan said after his team were eliminated from the play-offs.
He added: "We would not play Robert if we thought there was a risk of him further injuring his LCL. He told the coaches he deserved to play and I couldn't disagree with him."
Even though his injury seemed to be greatly affecting his play, at no point did Griffin wish to be pulled from the contest.
Griffin said: "There's no way I was coming out of that game. I'm the quarterback of this team. It's my job to be out there if I can play."