Sean Payton free to return to his coaching role with the New Orleans Saints
New Orleans Saints coach Sean Payton has been freed to return to work after his year-long suspension was lifted.
Last Updated: 22/01/13 6:03pm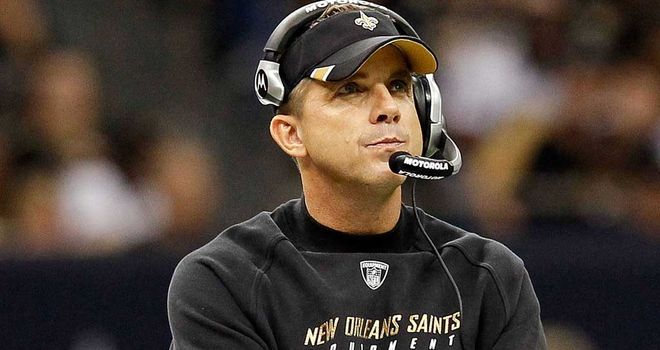 Payton has not been able to work with his team this season as punishment for his part in the bounty scandal that rocked the league last season.
He was not due to be re-instated until 3 February, but will instead be back in Saints colours to scout some potential 2013 draft selections at the Senior Bowl in Alabama this weekend.
Payton said in a statement: "I am thankful today Commissioner Goodell has granted me reinstatement.
"As I stated back in March, 'I, along with Mickey Loomis, take full responsibility for all aspects of our football program.' I clearly recognise that mistakes were made, which led to league violations.
"Furthermore, I have assured the Commissioner a more diligent protocol will be followed.
"Lastly, I feel we have learned from our mistakes and are ready to move forward. I want to thank our owner, Mr Benson, and all of our great fans for the overwhelming support throughout this past year.
"I am excited to be back as Head Coach of the New Orleans Saints!"