San Francisco 49ers running back Frank Gore fined by NFL for uniform violation
San Francisco 49ers running back Frank Gore has been fined $10,500 by the NFL for his socks being too low.
Last Updated: 24/01/13 11:09am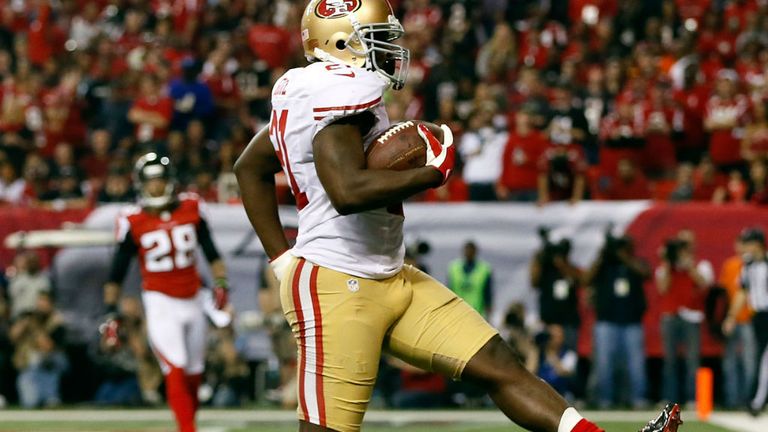 The NFL has strict rules on the team uniforms, and deemed that Gore's socks were worn too low during the NFC Championship game victory over Atlanta Falcons on Sunday.
It is the second time Gore has been fined for a uniform violation this season, and not pulling his socks up has cost him to the tune of $10,500.
Gore laughed off the fine, and said he was concentrating more on getting the 49ers to their first Super Bowl since 1995 than how his socks were looking.
"Yeah, I'll be cool. It's all good," Gore said. "I was wrong. Next time I'll do better.
"When you're playing, you don't think about it. You're trying to win."
Gore was a huge factor in San Francisco making the Super Bowl, as he ran in two touchdowns against the falcons during an exciting 28-24 victory in the Georgia Dome.
The 29-year-old, who ran for 1,214 yards and eight touchdowns during the regular season, will now play in the Super Bowl against the Baltimore Ravens in New Orleans on February 3.
The main bright spot of a team that has struggled badly in recent years, Gore is the leading rusher in 49ers history with 8,839 and also leads the team with running touchdowns with 51.
Gore is also second only behind St Louis Rams running back Steven Jackson amongst active players after recording a sixth 1,000-yard rushing season - which is also a team record.