NFL: Gregg Williams returns to Tennessee Titans as defensive assistant after being reinstated by commissioner Roger Goodell
Gregg Williams has joined Tennessee Titans as defensive assistant on a one-year deal after being reinstated by the NFL.
Last Updated: 08/02/13 7:30pm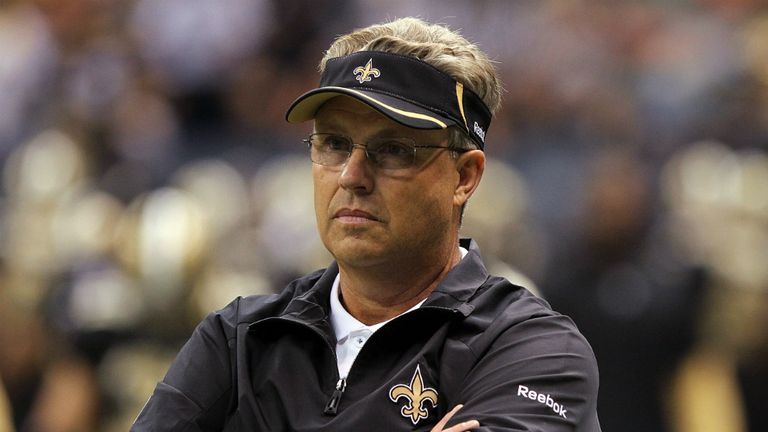 Williams was handed an indefinite ban from the league in March 2012 for his part in the New Orleans Saints bounty scandal, which occurred while he was the Saints' defensive co-ordinator.
NFL commissioner Roger Goodell has now reinstated Williams, allowing him to take up a one-year contract in Tennessee to work under head coach Mike Munchak and defensive co-ordinator Jerry Gray.
An NFL statement said: "Commissioner Roger Goodell notified Gregg Williams and the Tennessee Titans that Williams' contract with the Titans has been approved and that he has been reinstated.
"The commissioner cited several reasons for the reinstatement, including Williams' forthcoming acknowledgement of and acceptance of responsibility for his role in the bounty program at the Saints, his commitment to never again be involved in a pay-for-performance or bounty system, and his pledge to teach safe play and respect for the rules at all levels of the game.
"The commissioner emphasised that Williams must fully conform to league rules and will be subject to periodic monitoring to confirm his compliance."
Reunion
Williams spent 11 seasons in various coaching roles with the Oilers/Titans from 1990, including four as the defensive co-ordinator. He worked with Munchak and Gray on Jeff Fisher's staff during that period and later employed Gray when he was head coach in Buffalo and defensive co-ordinator in Washington.
The Titans finished 6-10 last season and set a franchise record by allowing 471 points, giving up at least 30 points in a game on seven occasions.
Munchak said: "I have known Gregg for over two decades and have seen him work his way up from a quality control coach to a head coach.
"He will bring a great deal of defensive knowledge and energy to our staff. The decision to bring him here only came after going through a thoughtful and thorough process."
Redemption
Williams, 54, is aiming to use the second chance to restore his reputation.
"I take full responsibility and apologise for my previous actions, and I've used this year to reorganise my life and put focus on positive energy and positive ways to inspire, coach and motivate in this profession," he said.
"I'm here to put my focus and my energies into working tirelessly on behalf of the Titans and making as much of a positive impact in every way possible as I can for them. I'm grateful for this opportunity, and I'm looking forward with excitement to getting started.
"I'm excited about being back here with this organisation. I'm excited about being back here in this community. I can't wait to get started. It was a great rebirth walking in here this morning."