NFL free agency: Denver Broncos sign Wes Welker from New England Patriots
Denver have made the biggest move of the NFL free agency season after signing Wes Welker from New England.
Last Updated: 14/03/13 9:52am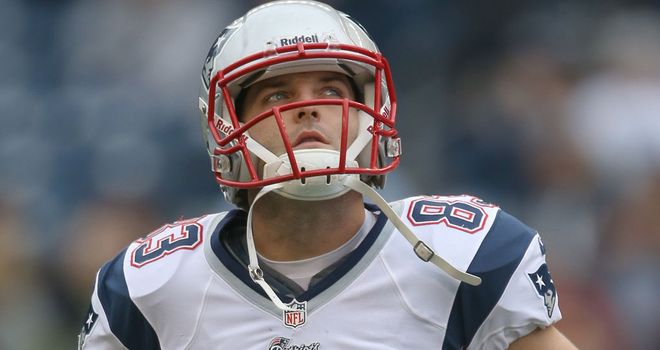 The 31-year-old was the most prolific wide receiver in the league in his six seasons with the Patriots, but he was unable to agree terms on a new contract.
The Broncos pounced to sign him on a two-year deal worth a reported $12m, and the Patriots responded to his departure by luring Danny Amendola from St Louis on a five-year, $31m contract.
Demaryius Thomas and Eric Decker both recorded over 1,000 receiving yards last year in Peyton Manning's first season as Broncos quarterback.
But Denver's executive vice president of football operations John Elway was delighted to give Manning another high-quality option in Welker, who led the Patriots with 118 catches for 1,354 yards and six touchdowns last season.
"Excited to have Wes join the Broncos. His production and toughness will be a great asset!" Elway wrote on his Twitter account.
"Anytime you can take a player from a team you have to compete against, it helps, especially the caliber of Wes Welker.
"New England is there year in and year out and that's a team we have to beat to get where we want to get."
Weapons
Head coach John Fox added: "You try to surround your quarterback with weapons. I think we took a big step in signing Wes Welker.
"When you're a passing attack and you've got No 18 (Manning) you're looking for three productive guys out there. I think Wes Welker has proven as productive a slot receiver as there is really in recent NFL history."
Amendola has been plagued by injuries over the last three seasons, but New England identified him as an ideal replacement for Welker at slot receiver.
He featured in 11 games for the Rams last year, posting 63 receptions for 666 yards and three touchdowns while also contributing as a kick-off and punt returner.