NFL schedule: Baltimore Ravens face trip to Denver Broncos in week one
The Baltimore Ravens have a the toughest start to the defence of the Super Bowl with a return to the Denver Broncos.
Last Updated: 19/04/13 5:19pm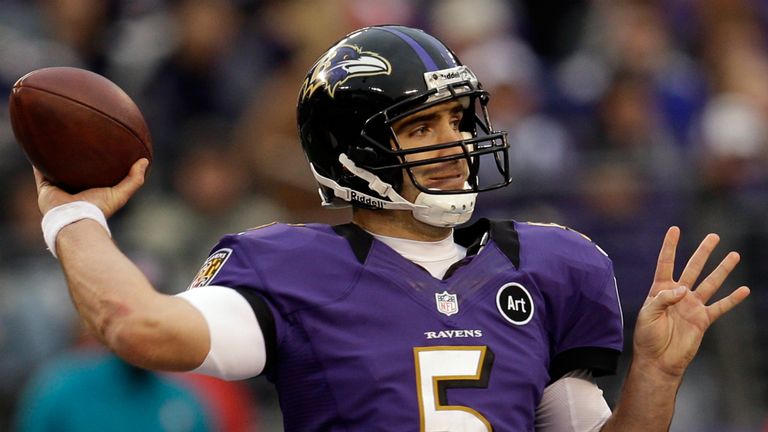 The Super Bowl champions usually begin the new season with a home game in front of a national television audience, but due to a fixture clash with Major League Baseball the Ravens will have to start on the road.
And their defence of the Vince Lombardi Trophy could hardly be any tougher as they have been sent back to Mile High to the scene of their amazing double overtime victory in the play-offs en route to the Super Bowl.
Peyton Manning and his men will be thirsty for revenge after such a dramatic loss, and they do not have to wait long as they will kick-off the new season on Thursday September 5.
That should make for a pulsating start to the new season, and a game you will see live on Sky Sports to kick-off our coverage of the new campaign.
The opening week of the season then begins on Sunday September 8, Sean Payton's first game back in Charge of the New Orleans Saints being a highlight of the early games as they host divisional rivals Atlanta.
The Falcons had been hoping to visit New Orleans for the Super Bowl but came up just one game short, and they will look to take out their frustrations by winning at the Superdome.
Another play-off game rematch takes place at Candlestick Park as the San Francisco 49ers face the Green Bay team Colin Kaepernick dismantled en route to their Super Bowl loss to Baltimore.
The late kick-off is a repeat of last year's season opener as NFC East rivals Giants and Cowboys do battle in Dallas, and both of them will be looking for a quick start after disappointing seasons last year.
A quick of the fixture list also sees the two worst teams in the league from last year meet in Jacksonville as the Jaguars and the Kansas City Chiefs will display their first and second overall Draft picks.
Robert Griffin III has one extra day to prove his fitness for the start of the season as the Washington Redskins play in the first Monday Night Football game of the season by hosting local division rivals Philadelphia.
Houston's trip to San Diego to face the Chargers rounds off the first round of NFL action of the new season.