NFL news: Charles Woodson returns to the Oakland Raiders on one-year deal
Charles Woodson has finally emerged from free agency after agreeing a return to the Oakland Raiders on a one-year deal.
Last Updated: 22/05/13 11:58am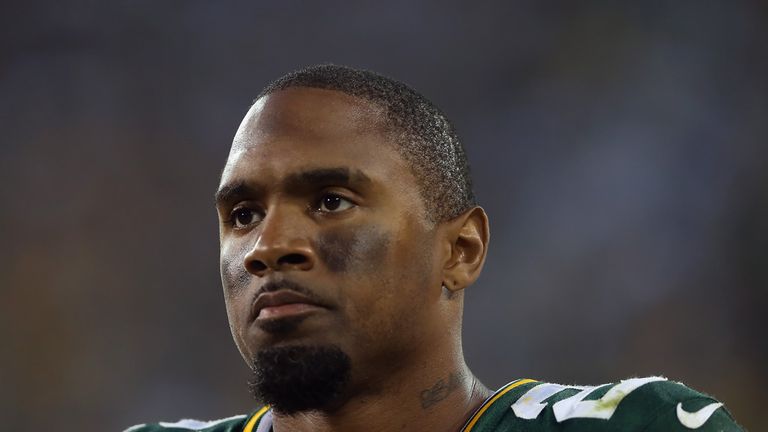 The 36-year-old safety was one of the biggest names in free agency after leaving the Green Bay Packers, but he has struggled to find a suitable team.
Woodson only made a single visit to the San Francisco 49ers whilst looking for a new team, until he met with the Denver Broncos last week but failed to agree on a deal.
A visit to his old team in Oakland proved a different story though, and after five hours in their building he emerged with a one-year deal worth up to $4.3 million, with $1 million base salary.
The deal obviously went down well with the Raiders fans, who gathered at the team facility to welcome one of their long-time heroes back to Oakland.
"It feels good to be back," Woodson told the team's website as he emerged with his new contract to be greeted by the fans.
"I didn't even know how to react to it, I heard that they (the fans) were going to do it, but you really don't know if it's going to happen, but to drive up here and see all the fans out there yelling and excited to see me back it means a lot.
"I can't wait to go to work, can't wait to put that silver and black jersey back on and help this team to win, that's what it's all about."
Woodson was drafted by the Raiders in the first round in 1998, and stayed until 2005 before joining the Green Bay Packers - with whom he won a Super Bowl two years ago.
The seven-time All Pro who was the 2009 Defensive Player of the Year had hoped to join a real contender, but his age and injury problems put a lot of the major teams off.
After two broken collarbones in three years, Woodson had to settle for joining a team that is only at the start of a rebuilding process, but he will be happy to be back at his home as he heads towards the end of his career.