NFL News: Deacon Jones, original sack master, passes away aged 74
The NFL lost one of its legends with the news that David 'Deacon' Jones had passed away at his home at the age of 74.
Last Updated: 04/06/13 10:19am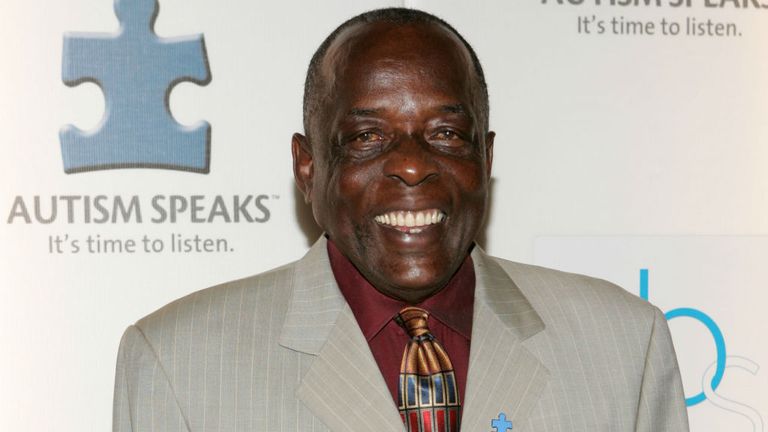 The Hall of Fame defensive end was one of the best ever in his position and many consider him as the most fearsome defensive player of all time.
A 14th overall pick of the 1961 Draft, Jones played for the then Los Angeles Rams for 11 seasons before playing in San Diego for a couple of years and ending his illustrious career in Washington in 1974.
"A tremendously sad day for our Rams family with the passing of Deacon Jones," executive vice president of football operations of the now-St. Louis Rams Kevin Demoff tweeted. "Revered on & off the field, a legend who redefined the game."
The Redskins announced the news on Monday night and cited natural causes for his sad death.
A terroriser of quarterbacks throughout his career, Jones is unofficially credited with 173.5 career sacks, as the statistic did not become officially kept in the NFL until 1982, but is credited with first using the phrase 'sack the quarterback'.
Although Jones is not officially credited with all those sacks, the Mississippi Valley State University product has a glowing CV after a successful career.
The first defensive lineman to make 100 solo tackles, Jones made it to eight Pro Bowls, made the NFL's 75th anniversary team and was inducted into the Hall of Fame in 1980.
Nicknamed 'secretary of defence' by Rams fans, Jones also won the NFL Defensive Player of the Year twice and came in at No 15 in a greatest player in league history special on the NFL Network in 2010.
Redskins general manager Bruce Allen also paid tribute to Jones, who was coached by Allen's father George at the Rams.
"Deacon Jones was one of the greatest players in NFL history. Off the field, he was a true giant," said Allen. "His passion and spirit will continue to inspire those who knew him. He was cherished member of the Allen family and I will always consider him my big brother."
George Allen named Jones as the greatest defensive end in modern football, and few would disagree.