NFL: Ben Roethlisberger is looking forward to playing at Wembley next season
Ben Roethlisberger is looking forward to playing in the UK when the Pittsburgh Steelers take on Minnesota Vikings.
Last Updated: 03/07/13 3:46pm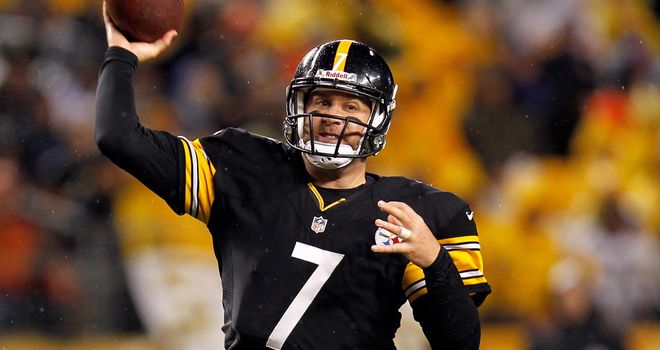 The Steelers quarterback has been in London on a promotional tour and says he is looking forward to reporting back to his team-mates the clamour for live NFL action this side of the pond.
"I didn't know what to expect - there's a lot of football fans over here so we're excited about that," he told Sky Sports.
"It was eye-opening to see so many fans and that the sport is growing over here - it was neat for me to see that and go home and tell my team-mates that.
"This is not going to be a business trip, we can go and enjoy a good football game.
"I think it's fun for players to travel abroad, to see a different country and see fans from over here.
"I've spoken to players who have come over here to play before and they say how loud it is and I'm looking forward to experiencing that as well."