Olympic Stadium to open in 2015 - at earliest
The Olympic Stadium in London will not reopen until August 2015 at the earliest.
Last Updated: 07/11/12 3:28pm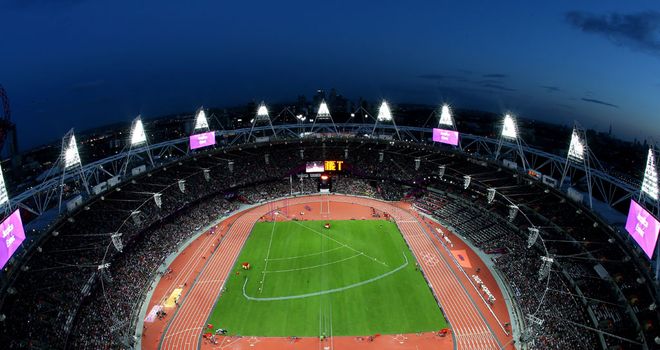 Dennis Hone, chief executive of the London Legacy Development Corporation (LLDC), confirmed that a 2014 reopening is "completely out, it would be August 2015" at the earliest.
There are currently four bids to take over the venue, with West Ham United one of them, but Hone rejected reports that an American Football organisation was among them.
Hone said: "We have no formal bids outside of the competition or otherwise by American Football to go in to the stadium. We are running a competition and we have four bidders. There are no bids outside that."
Hone told the London Assembly's budget and performance committee that the amount of work needed to fine tune the bids would make August 2015 or even August 2016 the most likely reopening date.
Whichever bid wins, the venue could have multiple uses and the stadium will host the World Athletics Championships in 2017.
A venue with a capacity of around 50,000 seats might be needed for those championships.
Hone believes it could be a sell-out event arguing that the response where track and field "really caught the imagination" at London 2012 shows there is an appetite for people to watch athletics.
No date has been set for when a new tenant will be announced, with no decision expected before December.