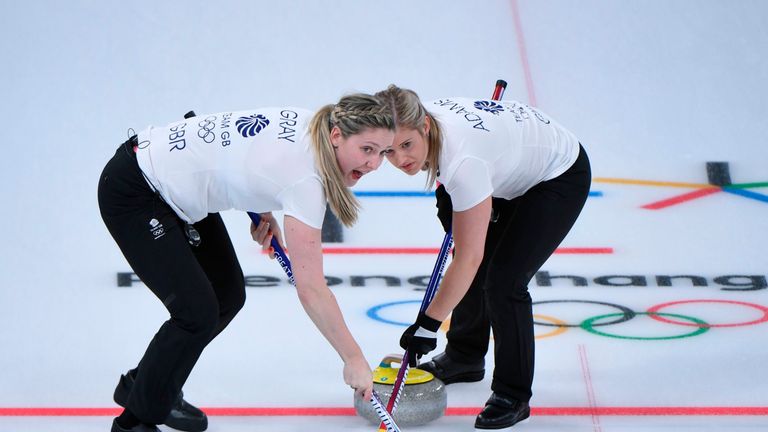 Great Britain's women made a flying start to their Olympic curling campaign with a 10-3 win over the Olympic Athletes of Russia (OAR) at the Gangneung Ice Arena.
Britain, skipped by Eve Muirhead, surged into a 5-1 lead after just three ends.
The OAR, trailing 6-1 going into the fifth end, made good use of the hammer to pull it back to 6-3, but Britain wrapped up an emphatic victory on the seventh.
In the men's curling, Great Britain made a winning start as they beat Switzerland 6-5 in overtime and will back on the rink later on Wednesday against reigning Olympic champions Canada.
Britain, skipped by Kyle Smith, trailed 4-3 after eight ends but took a 5-4 lead on end nine. The Swiss levelled at 5-5 on the final end to take the match to an extra end.
Britain, with the advantage of the hammer, claimed the point they needed to secure victory.