Olympic line-up complete
Former champions Croatia led the last six countries to qualify for the 2012 Olympic handball tournament.
Last Updated: 09/04/12 7:45pm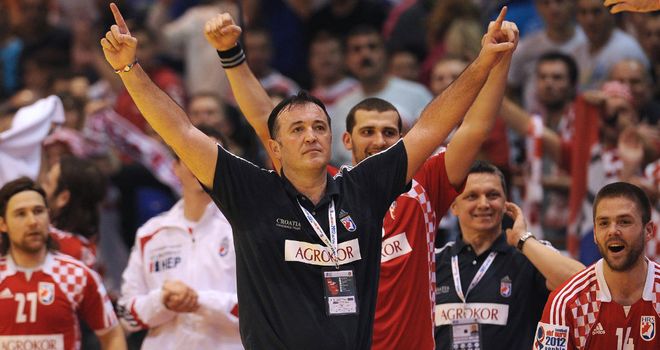 Former Olympic champions Croatia headlined the six countries who qualified for the London 2012 Olympic handball tournament to complete the 12-team line-up for the men's competition.
Croatia won Olympic gold in 1996 and 2004 and will be back looking for a third title in London after they beat Iceland 31-28 but both teams managed to progress.
Comfortable victories over Japan and Chile meant that both Croatia and Iceland will be going for gold in London this summer, joined by four other nations who also booked their places over Easter.
Sweden, who have won Olympic silver three times, also made it through alongside Hungary, Spain and Serbia as the 12-team Olympic line-up was completed.
World champions France had already won a place at London 2012 with that victory, to join hosts Great Britain, European champions Denmark, South Korea, Tunisia and Argentina in the tournament.
Hungry
"We are as hungry as ever to get results and we will go to London with the ambition to win another medal but we can't promise one because it will be a very strong field," said Croatia coach Slavko Goluza.
"We now have enough time to improve and hit top form for the Olympics because I saw some chinks in our armour too."
Serbia qualified for the first time as an independent country, and after bagging their first medal with silver at this year's Euros, they head to London hoping of another surprise performance.
coach Veselin Vukovic was confident they could spring another upset in London.
"The important thing is that we have traced the path to a consistent run because having won the European Championship silver medal, we will now take part in the Olympics and next year's world championship in Spain," said coach Veselin Vukovic.
"Fans should not expect us to win a medal in each major event we reach although miracles do happen with a bit of luck."