British Rowing performance director David Tanner knighted after nine London 2012 medals
David Tanner has been rewarded for the continued success of his British Rowing programme with a knighthood.
Last Updated: 29/12/12 3:15am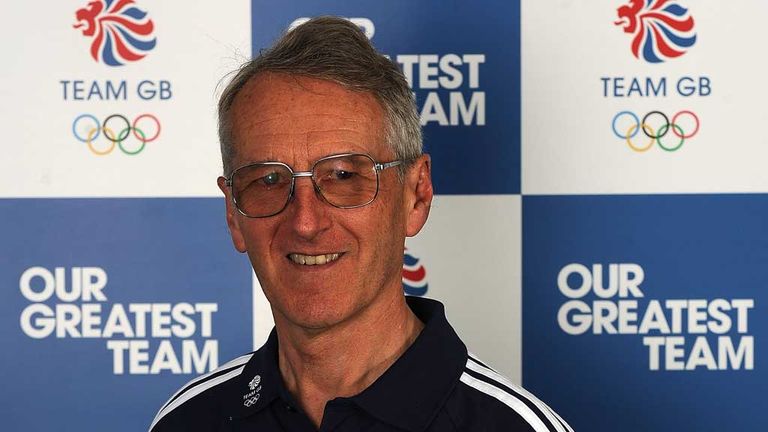 Tanner has been the sport's performance director since 1996, when Sir Steven Redgrave and Matthew Pinsent won Britain's only gold medal of the Atlanta Olympics.
Since then, success has been a constant in the sport, with Team GB ending London 2012 on top of the rowing medals table with nine, four of them gold.
Heather Stanning and Helen Glover were responsible for Britain's first gold medal of the Games across all sports on 1 August at Eton Dorney, winning the women's pair just a few hours before Bradley Wiggins, who also received a knighthood, won the men's time trial at Hampton Court Palace.
More success followed when Katherine Grainger and Anna Watkins landed the double sculls and Katherine Copeland and Sophie Hosking stormed to victory in the lightweight sculls.
The sole men's gold came in the four thanks to Andrew Triggs Hodge, Pete Reed, Tom James and Alex Gregory.
Nine medals continued the improvement in results under Tanner - two were won in Atlanta, three in Sydney, four in Athens and six in Beijing - with the 65-year-old credited for much of that.
Since he moved up from the coaching ranks to take over in 1996, he has overseen the creation of a centre of excellence in Caversham while his Start programme, designed to identify new talent, produced five of Britain's 10 London 2012 champions.
Grainger, one of the stalwarts of Tanner's programme, received a CBE after finally ending her frustrating run of silver medals at London 2012.
The Scot, who was awarded an MBE in 2006, had won World Championship titles on six occasions but her Olympic Games luck had not been so good, finishing second in 2000, 2004 and 2008 in varying events.
But, partnered with MBE recipient Anna Watkins, the 37-year-old finally got the gold her perserverance deserved with a stirring performance that was also enough to get her shortlisted for the Sports Personality of the Year award.
"I am surprised and delighted to receive this new accolade which, for me, brings 2012 to such a wonderful conclusion," she said.
"It has been the most sensational year. The Olympics was bigger and better than anyone could have predicted. To win the gold on that day in front of that crowd was better than I could have hoped it would be.
"I felt like I had received all I could this year. Just when you think you have reached the peak of your pride and happiness, this happens. I hadn't been going through my mail and there was this official letter hiding among all the bills. It is take-your-breath-away stuff."
There were also MBEs for the remaining members of gold medal teams who had not previously been recognised; Katherine Copeland, Helen Glover, Alex Gregory, Sophie Hosking and Heather Stanning.