Olympics: Two Years to Go to Rio 2016, UK Sport says Great Britain on course for record-breaking success
Last Updated: 05/08/14 12:39pm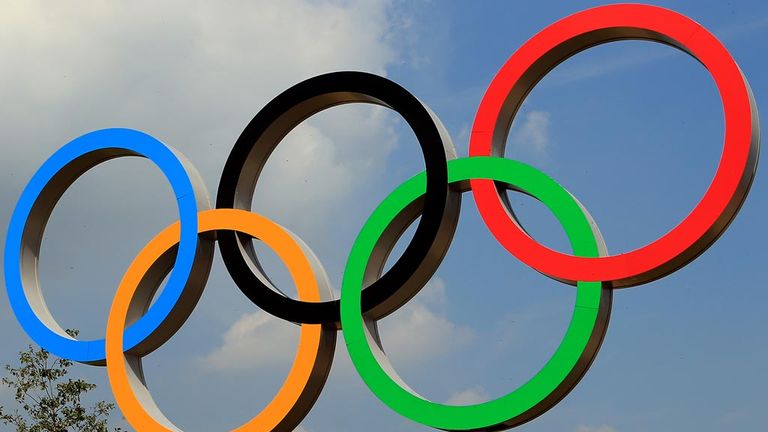 Following the success of the Glasgow 2014 Commonwealth Games for home nation athletes, UK Sport is confident Great Britain can make history at the 2016 Rio Olympic and Paralympic Games by eclipsing the London medal haul.
More than 300 funded athletes competed at the Commonwealth games for the home nations, winning 63 per cent of the medals in Olympic and Paralympic disciplines including 77 per cent of the gold medals.
UK Sport's 'Mission 2016' review process has revealed sports are more advanced in their progress towards Olympic and Paralympic success than they were at the same point ahead of London 2012.
The analysis suggests a record-breaking 34 sports are capable of winning a medal in Rio.
Rod Carr, Chair of UK Sport, said: "The wonderful Commonwealth Games have been another reminder of the strength of the high performance system in this country with so many athletes on the World Class Programme winning medals and providing truly inspirational moments.
"We must not be complacent though as we have agreed a really challenging goal with sports and their athletes for the Rio 2016 Olympic and Paralympic games.
"The sustained level of National Lottery and Exchequer investment has been vital to building the momentum from London 2012.
''I remain confident we are on course to achieve what no other nation has done before and win more Olympic and Paralympic medals post hosting.''
Minister for Sport Helen Grant said: "The performances of the home nations at the Commonwealth Games were absolutely fantastic, giving us many magical moments that will live long in the memory.
"UK Sport has raised the bar high for Rio 2016 but I am encouraged that, backed by record public investment, British athletes are on track to deliver.
Grant added: ''We have an excellent elite sport system in Britain and I know that UK Sport, alongside the sports' governing bodies, BOA and BPA, will leave no stone unturned in ensuring our athletes are in the best possible shape for the next Olympic and Paralympic Games.
UK Sport is investing over £350 million of National Lottery and Exchequer income in to 37 summer Olympic and Paralympic sports - a record number for an overseas games.
Increased investment has also been focused on coaching, talent development and the English Institute of Sport - the science medicine and technology arm of UK Sport - to ensure GB athletes are well prepared.
Simon Timson, UK Sport Director of Performance, said: "The next two years are crucial as we focus the energy and expertise in the high performance system on striving to achieve our historic goal in Rio.
"It remains a considerable challenge but the world of high performance sport thrives on having ambitious and demanding goals and the evidence suggests the sports have the collective capability to do it with the continued support of all the partners in the system.
"UK Sport is working more closely than ever with the National Governing Bodies, the British Olympic Association, British Paralympic Association and home country institutes of sport to enable them to create the right environments and prepare their athletes for Rio so that Great Britain can make history at the 2016 Olympic and Paralympic Games."