Irish star John Joe Nevin turns his back on a professional career
John Joe Nevin has been lured by the prospect of going for gold at his third Games in Rio in 2016.
Last Updated: 23/01/13 11:50am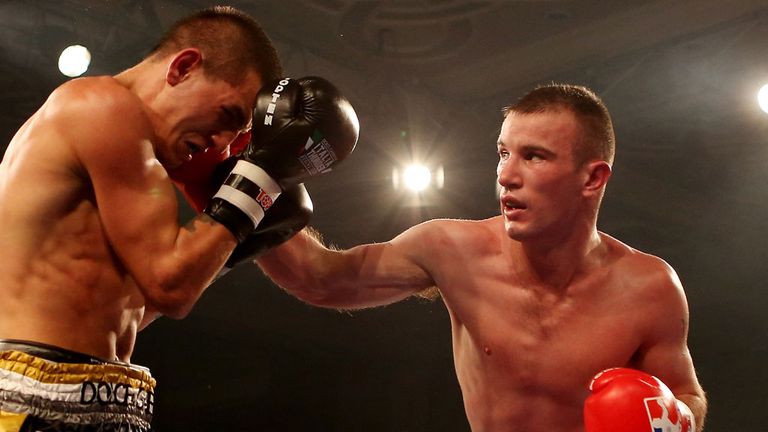 It seemed that Ireland's John Joe Nevin was set to follow the same tried and trusted path. He shrugged off the disappointment of his bantamweight final loss to Luke Campbell in London by announcing that he would join Amir Khan's promotional team.
Nevin was one of the most highly prized talents to emerge from the Games in London, and Khan could not hide his excitement at apparently securing the strong addition to his stable.
Khan said: "When I saw John Joe Nevin at the Olympics he really impressed me and I knew right away he was a real talent. He is slick, he moves well and he has a lot of attributes I know will take him far as a professional."
However, within two months the 23-year-old Nevin was having second thoughts about his decision. He was torn by the knowledge of just how close he had come to realising his lifelong boxing dream of Olympic gold.
There were just three points separating Nevin from his old rival Campbell, with the prospect of going one better at his third Games in Rio in 2016 ultimately winning out over an immediate future on professional undercards.
Nevin said: "It was always my intention to turn professional after London but I was a bit hasty in my decision and the more I thought about it the more I wanted to carry on and go for a gold medal in Rio.
"It is only four years away and I will still only be 27 years old. There are so many more opportunities in the amateurs now, and I know I will be a much stronger fighter in four years' time.
"I don't know what Luke Campbell will decide to do but I would love to face him again in Rio with the gold medal at stake. I felt our final was so close it could have gone either way and that is what drives me to do it again."
In the World Series of Boxing, Nevin is already reaping the benefits of fighting for the GB Lionhearts, having rebounded from a defeat in his debut bout to outpoint Frenchman Daouda Sow in London last week.
Nevin is also not the only Ireland fighter keen to resist the temptation of the professional ranks and move on towards Rio. Michael Conlan, Belfast flyweight bronze medallist, has also indicated his desire to stay amateur.
Double Olympic light-flyweight bronze medallist Paddy Barnes also shows no indication of turning professional, and with Katie Taylor clearly sticking around, Nevin is set to be in good company as he aims for a place in Brazil.