Jess is the best
Daley Thompson say Jessica Ennis is Team GB's best hope of winning gold in athletics next summer.
Last Updated: 19/07/11 11:06am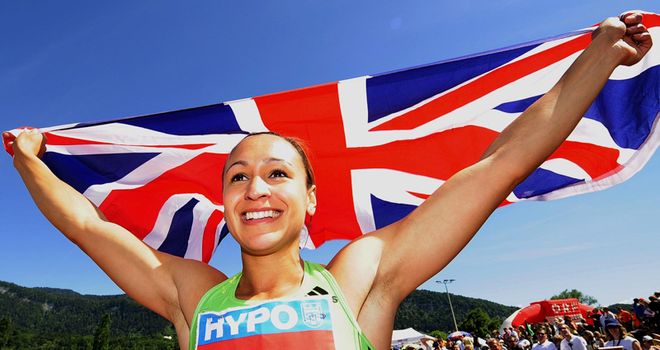 Jessica Ennis represents Great Britain's best hope of winning track and field gold at London 2012, that's according to Daley Thompson.
Ennis will be competing in her first Olympics after being forced to pull out of the Beijing games three years ago due to injury.
The track and field star is the World and European heptathlon champion, as well as the world indoor pentathlon champion, and Daley told Sky Sports News HD he had high hopes for the 25-year-old.
"I think at the moment she would be my favourite out of all the people in the athletics team to win gold," said the two-time Olympic champion.
"At the moment she is head and shoulders above everybody else.
"The big problem for her will be just staying fit because she's fairly fragile, but yeah I think Jessica's a really good bet."
Medals
Thompson was part of the Great Britain team which came away with five gold medals from the 1984 Olympics in Los Angles.
Three of the medals won came from track and field events, including Daley's in the decathlon, but he says he would be surprised if that number is surpassed next summer.
"I'd like to think as a team that we will get more, but I don't know about in the athletics because that is going to be difficult.
"If I had one hope for us it's that we give Australia a good kicking in the medals table!"
Interest
The excitement around London 2012 has been slightly tempered by the continuing controversy over the ticketing process.
Millions of people have been left frustrated by the ballot system, however, Thompson believes that the demand for tickets proves the country is behind the games.
"People were saying they weren't sure how many people would be interested, but then we saw the explosion in interest when the tickets went on sale and all that stuff.
"And obviously that was always going to be a difficult hurdle [to overcome] because there was always going to be more people who wanted tickets then there were tickets [available].
"But I think the man in the street these days - and the woman in the street - is really catching 'the fever' as it were."