Cyclists switch focus
GB's Paralympic cyclists have turned their attention to speedy performances at Brands Hatch and Rio.
Last Updated: 03/09/12 10:20am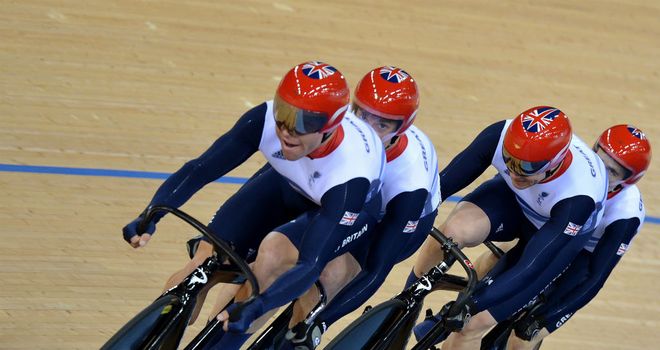 Great Britain's Paralympic cyclists turned their attentions to speedy performances at Brands Hatch and Rio de Janeiro after topping the medal table at the London 2012 velodrome.
The hosts won five gold medals, seven silver and three bronze in four days of competition on the track to top the medal table ahead of China on total medals won.
However, there were some disappointments, notably mechanical issues which prevented Jody Cundy and tandem pairing Anthony Kappes and Craig MacLean from completing their favoured events.
"We managed to stay on top of the medal table, we're still the number one track nation and now we've got to go to look to try to build on that on the road," said Gareth Sheppard, British Cycling Paralympic performance manager, who will oversee four days of road competition from Wednesday.
Sheppard is also targeting success in the 2016 Games, when new faces could be in the team.
Pilot
In tandem racing, a pilot must serve a three-year exile from Olympic or world competition to be considered for para-cycling, as MacLean did to be selected for London.
It is feasible Sir Chris Hoy, should he follow Victoria Pendleton into retirement, could become a pilot for a visually impaired rider in Brazil.
Sheppard added: "Maybe those are conversations we'll have in the next couple of months.
"Craig's set a precedence there. He came over, he wanted to continue his career, Jason Queally wanted to do that as well.
"We've also got examples like Helen Scott (pilot to Aileen McGlynn) who have come through the academy system.
"We'll look at every angle to make sure we get the best people on the best bikes and aim for those gold medals."
System
Britain won 12 out of 13 events entered four years ago in China, but the classification system was altered by cycling's world governing body, the UCI, in the intervening years.
The hosts claimed medals in every event entered in London to finish ahead of China, who also won five gold medals, but finished with a total of nine.
Australia were third with four golds, with the United States, Spain, New Zealand and Romania winning a gold apiece.
Sheppard added: "What we have seen is a huge increase in the standard of Paralympic competition and that's just good for the sport.
"It keeps us on our toes. We've got to go back now and raise our game again to make sure we stay on top for Rio."