Athletics: Andy Turner misses next year's indoor season after ankle surgery
Hurdler Andy Turner will miss next year's indoor season following surgery on both ankles.
Last Updated: 16/10/12 10:58am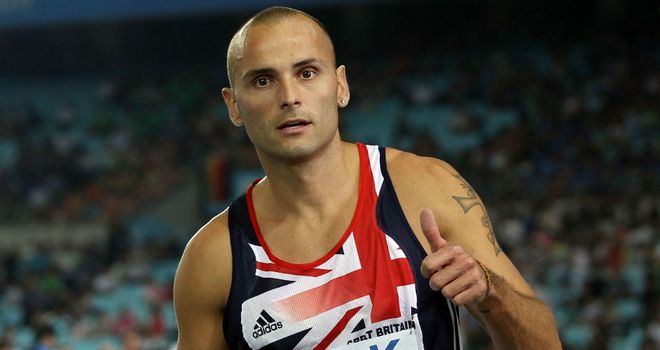 The 32-year-old from Nottingham, who has endured a season full of injuries, underwent an operation to remove a plantaris tendon and have both his Achilles tendons scraped.
Speaking on his own website, Turner said: "I'm just trying to get pain free so I can train fully and have a good outdoor season and make amends for a poor 2012.
"At present I haven't set myself exact targets but to make the world final (World Athletics Championships in Moscow in August) and to break my PB, are two things I'm confident I can do if I'm pain free.
"It (the operation) sounds a lot worse than it is. I should be back in full training by Christmas, so unfortunately indoor this year will not be happening."
At the London 2012 Olympic Games, Turner failed to reach the final of the hurdles, finishing fourth in his semi-final.