Olympic stars to compete in World Short Course Swimming Championships
Michael Jamieson has been included in Great Britain's squad for the World Short Course Swimming Championships.
Last Updated: 30/10/12 3:51pm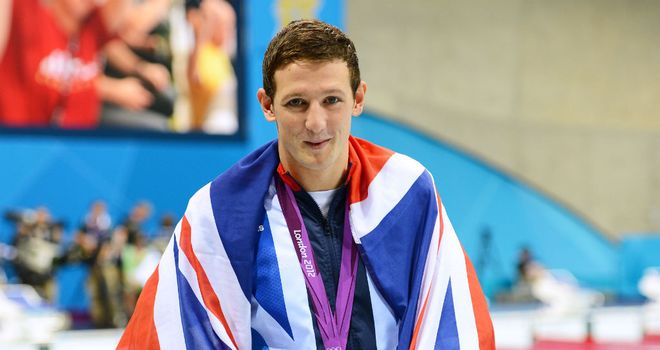 The 19-strong party contains 16 members of the London 2012 Olympic team, including world silver medallist Hannah Miley and four-time world short course medallist Fran Halsall.
Robbie Renwick, Jemma Lowe, Andrew Willis, Lizzie Simmonds and Sophie Allen will also be travelling to Turkey for the December 12-16 event.
Bath ITC's David McNulty, who will be the head coach for the competition, said: "Anytime our swimmers are up against the best in the world means it's an important event.
"Not everyone will be tapered and some swimmers will be in the hard stage of their training cycle, so they will have to swim tough but I know our swimmers will give their best on the day.
"We will go there as a strong team and give everything we can to the meet and it will be an exciting start to the new quadrennial cycle for the team."
The British Gas GBR Swimming team:
Craig Benson; Daniel Fogg; Michael Jamieson; Matthew Johnson; Ieuan Lloyd; Roberto Pavoni; Robbie Renwick; Chris Walker-Hebborn; Andrew Willis; Sophie Allen; Jazmin Carlin; Georgia Davies; Eleanor Faulkner; Fran Halsall; Georgia Hohmann; Jemma Lowe; Hannah Miley; Elizabeth Simmonds; Rebecca Turner.