Winter Olympics: Seb Coe says Team GB best ever and backs sportswomen for success
Lord Coe says Team GB for the 2014 Winter Olympics is set to be Britain's best ever to compete in the Games.
Last Updated: 30/10/13 11:55pm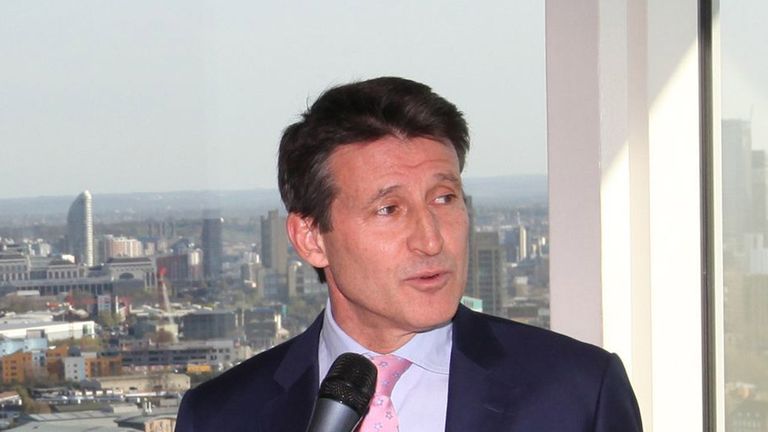 The chairman of the British Olympic Association would not predict winners, but expressed optimism about Team GB's chances at Sochi 2014.
Speaking at a fundraising ball in central London, attended by a host of famous British Olympians, Lord Coe said: "We will be taking probably the most talented, in depth and potentially strongest team we've probably ever taken to a Winter Games before.
"I'm not going to predict medals but I can say that few teams have ever left these shores better prepared."
The British Olympic Ball at the Dorchester Hotel saw athletes including Jessica Ennis-Hill, Victoria Pendleton and Ben Ainslie join athletes chasing selection for Sochi 2014.
Lord Coe said last year's Games were particularly notable for putting women in the spotlight, and hopes that con continue on to Sochi.
Sportswomen
"If you think about the performances that came out of the Games - Jess Ennis, Kath Grainger - they have really inspired a generation of young girls to think sport is for them, to fashion their futures through sport, and to certainly show that women can attract, in terms of media and television coverage, every bit of interest and excitement as men.
"And that's a very important concept in sport when we're looking at equal opportunity."
Olympic gold medallist Ennis-Hill echoed Lord Coe's assertion about women in
sport.
"I definitely think London 2012, more than any other Olympics, has created
some amazing female role models," she said.
Lord Coe said he hoped the enthusiasm people had for London 2012 will be carried through to Sochi next year.
"I think there's still a massive appetite for Olympic sport in this country.
"I think the Winter Games will be a great opportunity to maybe use the excitement and experience of the London Games for people to understand a little bit more in this country about winter sports," he said.
With more than a year having passed since London 2012, Lord Coe said its legacy is "very strong", adding: "But this was always going to be a 10 year journey, and we're sort of a year and a half into it, so it's a good start but a lot further to go."