Ennis urges 2012 legacy
Jessica Ennis urges more sports in schools after London 2012 promises to 'Inspire a Generation'.
Last Updated: 11/09/12 11:52am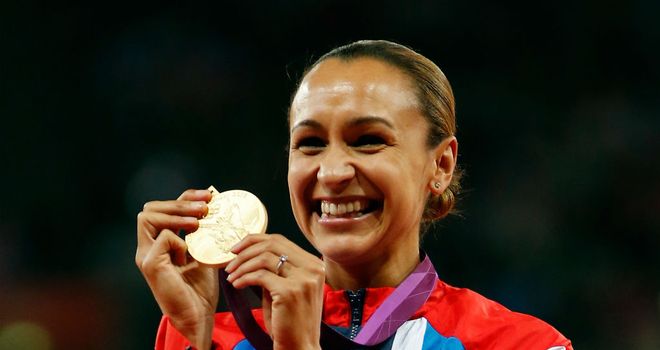 Great Britain's golden girl Jessica Ennis has urged authorities to ensure a legacy at both the elite and grassroots level from London 2012.
As the glorious summer of sport drew to a close, Ennis called on the Olympic Park Legacy Company to ensure the Olympic Stadium was retained for athletics use.
The heptathlon gold medallist claimed that is "important" to have the stadium as an athletics facility because of the "incredible memories that have been created there."
Ennis, who was the poster girl for the London 2012 Games, added that the Government should prioritise sport in schools.
"I think we would all like to see that because that's one of the most important things: funding and how it is put into schools," she said.
"I started in an academy, which was outside the school, but school sport is really important. You have to make it exciting and encourage kids and make it fun.
"When kids, especially girls, get to the age of 13 or 14 they don't think particularly think sport is cool. Hopefully we've changed those views here but it's really important at school level."
Ownership
After years of debate over the future of the Olympic Stadium, West Ham United looked set to have the tenancy, until a legal dispute re-opened the bidding process.
But four-time Paralympic gold medallist David Weir announced that he "wouldn't want to see football there".
Weir, who won three of his four gold medals inside the iconic 2012 venue, added: "If you go to Paris [the Stade de France] the track gets ruined from concerts and everything else.
"So if they do use it for football as well, they need to really look after it because there's no point having a good track if it's going to get ruined.
"But, if we had to share, then I'd want that track to be in good nick for world records and good times."