Legacy: Team GB's Olympic heroes will give 5,000 days a year in UK schools coaching future stars
Team GB's Olympic heroes are set to spend 5,000 days a year in UK schools coaching the stars of tomorrow.
Last Updated: 10/10/12 3:35pm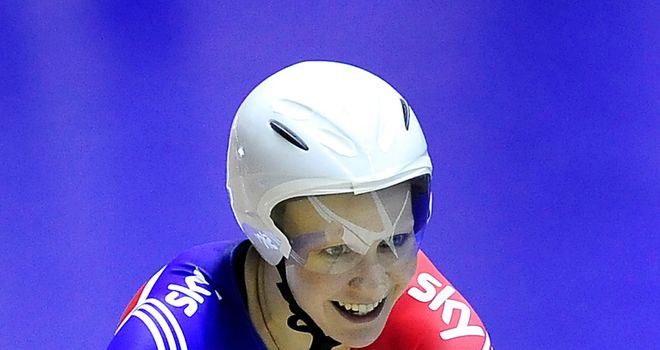 She told the Conservative party conference that pride in Britain is back thanks to the summer spectacle which captivated the country.
There were also promises to build on the Games' success, creating a legacy which aims to inspire a generation to try to win gold medals.
Miller said: "Between them, our inspirational Olympic athletes will dedicate 5,000 days a year to teach, mentor and encourage young people in sport.
"In schools and clubs across the UK, our Olympic athletes will be dedicated to helping the next generation shine as they themselves have shone this summer."
She told Tory activists in Birmingham that Labour's 13 years in power "damaged British spirit" but the Games had helped Britain "regain its pride".
This pride was clear as grassroots members wept as they watched a five-minute video telling the story of Britain's Games, from the International Olympic Committee officials awarding the show-piece to London in Singapore in July 2005 to last month's Paralympics closing ceremony.
It featured memorable gold-winning moments from disabled sprinter Jonnie Peacock, long-distance runner Mo Farah and heptathlete Jessica Ennis.
Essential
This golden recap then sparked a standing welcome for Games organiser Lord Coe, a former Tory MP. He praised Sir John Major, the former Conservative Prime Minister, for launching the National Lottery in 1994, which has provided funding for Olympic hopefuls.
Joanna Rowsell, British gold medal cyclist, also appeared on stage and said the cash was "absolutely essential" as Team GB's athletes trained.
She added: "I wouldn't have been able to be a full-time cyclist without the lottery funding."
Hockey bronze medallist Anne Panter also told the conference that the money meant Team GB's stars could increase their joint training "10-fold".
"We have gone from being ranked ninth in the world to third," she said.
Lord Coe said the Olympics showed that Britain has not just got a "can do culture" but a "can deliver" culture.
He said: "Britain and the British have a reputation for quality, for scrutiny, for raising the bar and setting new benchmarks. This is not an inhibitor or barrier to delivery; it makes for better delivery and should be embraced."