Ticket sale revenue from the London Olympics sets new record
Ticket sales for the London Olympics and Paralympics exceeded forecasts by raising £659m, a record for the events.
Last Updated: 13/11/12 5:18pm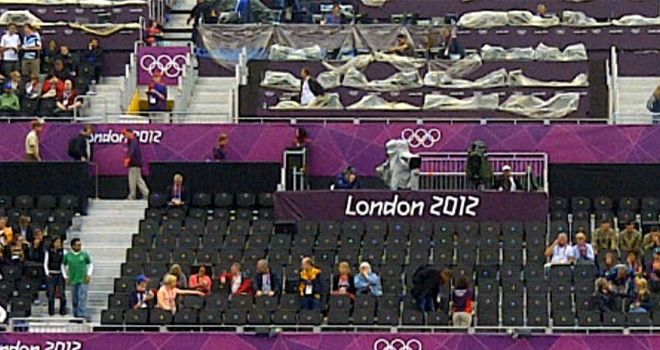 Organisers LOCOG confirmed that almost 11 million tickets were sold, but revealed that 300,000 tickets remained unsold, more than two-thirds of them for the early rounds of the football tournament.
Many events were hit by poor attendances in the early days of the Olympics with embarrassing gaps appearing in areas reserved for the media, athletes and officials.
They were later filled when thousands of free tickets were made available to students, soldiers and volunteers.
Sponsorship deals and record revenues from ticket sales helped London organisers to hit their target of raising £2.4b to stage the Olympics and Paralympics.
The income covered the core costs of putting on the world's largest sporting event, said Paul Deighton, the chief executive of the London Organising Committee (LOCOG) for the Games in July and August.
"Throughout this period we have made clear our aim for LOCOG to break even, and we remain confident that our revenues will meet our costs," Deighton said in a written submission to the London Assembly.
London organisers raised almost £750m through domestic sponsorship deals with more than 40 businesses.
That was almost on a par with the sum reported by Beijing after it hosted the Games in 2008 and almost four times what Athens generated in 2004, the last time the summer Games were in Europe.