Olympic legend Usain Bolt is dreaming of competing at the 2014 Commonwealth Games in Glasgow
Six time Olympic gold medallist Usain Bolt has revealed his desire to compete at the 2014 Commonwealth Games.
Last Updated: 24/11/12 2:31pm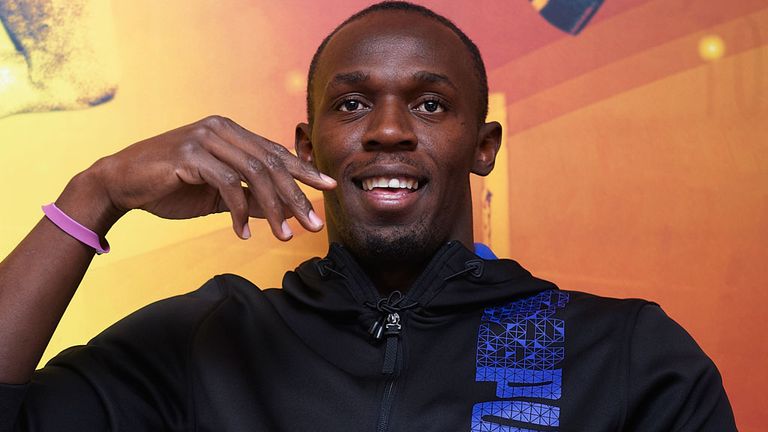 The Jamaican sprint star - who retained his 100, 200 and 4x100 metres titles in London earlier this year - is desperate to add a Commonwealth gold medal to his collection, having missed the 2010 Games.
Event's organisers believe the presence of the 26-year-old would prove to be a huge boost for Scotland and increase ticket demand tenfold.
He told journalists in Barcelona: "That's the only title I don't have so I think it's something I'd like to go for, even if I do just one event."
Bolt also reiterated he would continue to concentrate on the 100m and 200m next year and has ruled out adding the long jump or 400m to his athletics repertoire.
He added: "We've decided with my coach that we're not going to do the 400 or the long jump so it's going to be the 100 and 200.
"It's all about trying to go as fast as possible. Try to stay injury-free, make sure I do my back exercises so I'm strong and I'm ready. That's one of my main focuses now. With 28 and 29 coming up, you start going downhill so I want to get those (fast times) out of the way."
Meanwhile, Bolt has won the IAAF World Athlete of the Year award for the fourth time over United States hurdler Aries Merritt and Kenyan runner David Rudisha.
He had previously won the award in 2008, 2009, and 2011.
"For me this is a great honor to win a fourth time. I really worked hard and I was really focused this year. This season was one of my toughest. I had my ups and downs, even though we don't like to talk about them," said Bolt.
United States sprinter Allyson Felix won the women's World Athlete of the Year award. The other finalists were Valerie Adams and Jessica Ennis.