Dame Tanni Grey-Thompson appointed to board of the LLDC
Dame Tanni Grey-Thompson has been appointed by Boris Johnson to the board of the London Legacy Development Corporation.
Last Updated: 04/12/12 6:48pm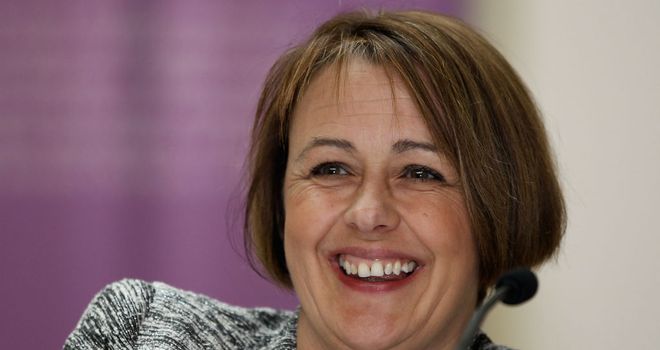 Grey-Thompson will join the board of the London Legacy Development Corporation (LLDC), with Johnson's long-time Olympics advisor Neale Coleman becoming deputy chairman.
Grey-Thompson said: "The Olympic Park was the heart and soul of the greatest Olympic Games ever but in 2005 we set out a vision to not only bring new life to a neglected part of east London, but to provide lasting sporting and community infrastructure for the future.
"I am determined to bring that vision to life and to be a part of this important final piece of the Games jigsaw."
Lasting legacy
David Ross, the Carphone Warehouse co-founder who was appointed by Johnson to the London 2012 organising committee in 2008 before resigning later that year, is also joining the LLDC board.
The London mayor added: "After staging the best Games ever we are now confident we will deliver a lasting legacy that will benefit generations of Londoners and become a blueprint for future host cities to follow.
"One of my key roles is to ensure we have the best team in place to achieve our goals. The unique experience and skills that Tanni and David bring will add a new dimension to legacy decision-making, strengthen my board and help it build on its incredible achievements to date, including finding tenants for the majority of the 2012 venues, and sowing the seeds for thousands of new homes, jobs and other opportunities for Londoners."