Seven-point plan shows why London Games ran smoothly
On Tuesday, a seven-point plan showing why the London 2012 Olympic Games ran smoothly was published.
Last Updated: 22/01/13 10:16am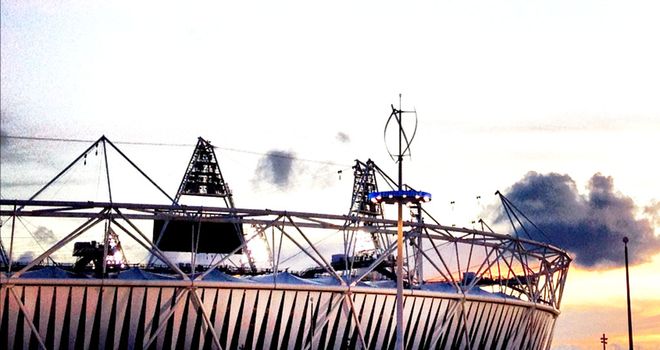 The idea behind the Government-instigated report - 'Making the Games' - is that Whitehall needs to learn from both its successes as well as its failures.
With Britain's track record for failure with high-profile large-scale projects - including Wembley Stadium, the Millennium Dome and the bid for the 2015 World Athletics Championships - many people had reason to believe that the London Games would be the same.
Immediately, cynics needed to be won over as the starting point for London 2012 was the failed bids in the previous decade by Birmingham and Manchester to host the Games.
The report by the independent think-tank Institute for Government stated there was also the "unfeasibly low budget at the time for the bid which augured poorly for the finances of the Games".
It took two years to settle a new public sector funding package of £9.3billion, compared with the £4.1bn assumption at bid time, as well as the widely cited public figure of £2.3bn.
It is now known that the final costs have come in £300million under the £9.3bn. The "generous" £2.247bn built in to the project was vital in meeting the cost of unforeseen events.
There were 70,000 volunteers to recruit and train as well as building the venues and ensuring the transport system would be able to cope with unprecedented numbers of passengers.
Also helping the event become a success was having British athletes winning medals.
Key areas
The report said that even without the hard deadlines or the high profile, there are 205 other major projects, such as High Speed 2, which could benefit from the planning for London 2012.
Some of the key areas identified included, "Put the project before Whitehall, build cross-party political co-operation, recruit the right people even if it means going outside government, beware of false economies, stick to the tried and tested, keep people in post, budget transparency brings benefits."
Report author Emma Norris said: "The Olympics showed what Government and the wider public sector can deliver when there is cross-party co-operation combined with world-class recruitment, effective structures, rigorous planning and impeccable execution.
"It is too easy to dismiss the Games as a one-off - in fact London 2012 faced down a series of challenges and delivered in spite of widespread scepticism.
"Government now needs to apply the lessons of the Games to some of the other 205 major projects in its £376billion portfolio."