BOA chief Andy Hunt pays tribute to Rebecca Adlington after her decision to retire
BOA chief executive Andy Hunt has paid tribute to Rebecca Adlington after her decision to retire from swimming.
Last Updated: 05/02/13 12:27pm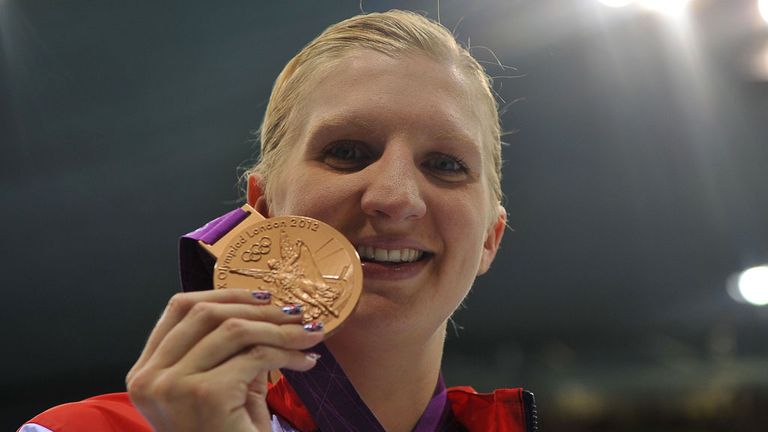 Double Olympic champion Adlington, still only 23, is not leaving the sport entirely as she is setting about creating her legacy outside of competition.
Speaking to Sky Sports News, Hunt said: "She's a superb ambassador for British Swimming and Team GB. She has been a real inspiration for other swimmers.
"She was the first female swimmer to become an Olympic champion in 48 years.
"It's great to see that she wants to remain involved in the sport and her vision for her legacy, about getting every child in Britain to swim 25 metres by the time they leave primary school is a really great thing.
"Becky is going out right at the top of her sport and you know she is very much still going to be involved in the sport through her legacy programme."
When asked about Adlington's London bronze medals he added: "They were both outstanding medals Becky won in London and she should be extremely proud of that.
"She made a great contribution to the team and she should be pleased with what she achieved."