Michael Johnson wants the United Kingdom to have a dedicated athletics stadium
Michael Johnson believes it is vitally important for the United Kingdom to have a dedicated athletics stadium.
Last Updated: 05/04/13 4:25pm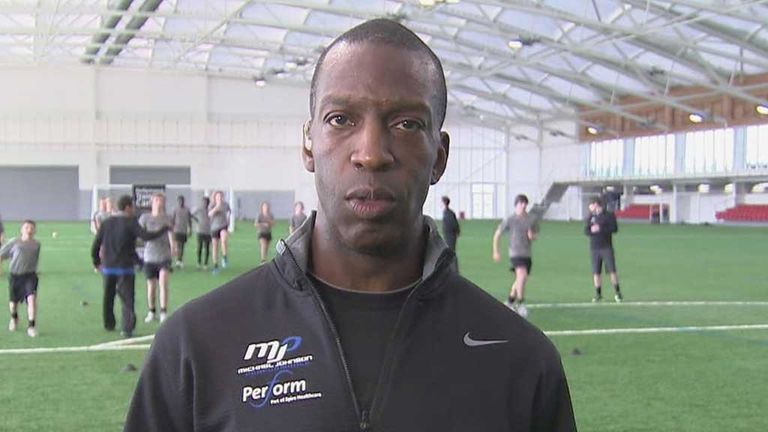 The Olympic Stadium was the centrepiece of last summer's games, although the impressive venue will be the home of West Ham United from 2016 when it is due to be converted into a football stadium.
Sheffield's Don Valley stadium is closing in September and while the outlook for UK athletics appears to be on the decline following last year's high, Johnson believes youngsters in the country have been inspired.
Speaking at the opening of Johnson's new Performance Training classes at St George's Park in Burton, the nine-time world champion believes a dedicated athletics stadium is a necessity.
Important
"It's very important for the spot of athletics. It's extremely important for the legacy of the London Games. Athletics has always been important to this country," he told Sky Sports News.
"The Games were great from a stand point of inspiring young people like this to get involved in sport and stay in sport. I think it's far too early to really to give an accurate accounting of what that legacy will be.
"It's extremely important that you have a stadium that's dedicated to that to bring international championships to the UK which is an extremely important market for athletics.
"All these types of facilities, this is a wonderful facility out here in St George's Park. These athletes here need access to these types of facilities that inspire them, but also to develop them."