London Olympics still costing the taxpayer one year on
London 2012 is still costing the taxpayer hundreds of thousands of pounds, Sky Sports News has discovered.
Last Updated: 19/07/13 11:04am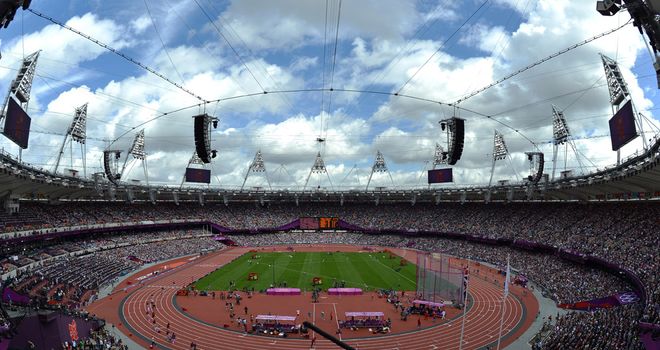 Government figures released this week revealed that last summer's Olympic Games came in £528m under budget.
But numbers obtained by Sky Sports News expose the enduring financial burden, with maintenance for the Olympic Stadium alone costing £343,000 in just four months.
Chiefs had estimated after London's successful bid that the showpiece event would cost £2bn.
But the overall budget rose almost fivefold to £9.3bn - and that figure that did not include several additional costs to the taxpayer.
A further £766m was spent on purchasing land for the Olympic Park, while government departments spent an extra £86m on Olympic-related work and public bodies forked out £1.1m for Olympic tickets.
Value
Lord Coe, who led the London Organising Committee for the Olympic Games and has since been appointed chairman of the British Olympic Association, believes the costs were justified.
He told Sky Sports News: "You can't quantify it in value for money as there is a spiritual value around the volunteers, around more young people wanting to take up sport.
"But all in all if you quantify it in terms of value for money - absolutely."
London has enjoyed a tourism boom since the Games, with a 4.2 per cent rise on visitors in the first three months of the year, while Sports Minister Hugh Robertson points to longer-term economic benefits.
"We have already seen a lot of the firms that built the Olympic Park gaining valuable contracts abroad on the back of that," Robertson said. "They're now winning billion-pound contracts abroad. It's a great calling card for British industry."
Rower Katherine Grainger, who kick-started Team GB's record haul of 29 gold medals last summer, insists home success and its heady effect across Britain was priceless.
"We created something money can't buy," said Grainger, who won Olympic gold in London at the fourth attempt alongside Anna Watkins in the double sculls.