Fewer women in top 10 Olympic sponsorship earners now than before 2012 Games
There are fewer women on the list of top 10 Olympic sponsorship earners now than before the 2012 Games.
Last Updated: 22/07/13 9:55am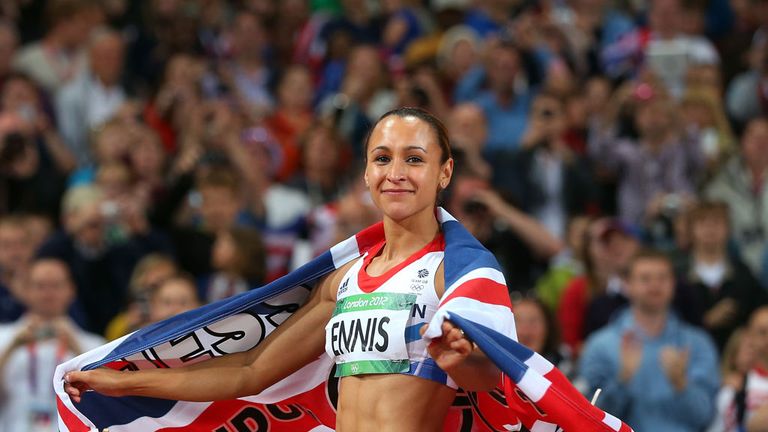 Team GB enjoyed huge success in London, claiming a record haul of medals that saw Great Britain finish third overall in the medal table - but one year on, the Games seem to have been a missed opportunity for British women athletes.
There have been some success stories - heptathlon gold medallist Jessica Ennis-Hill has seen her profile raised with sponsorship deals and advertising campaigns.
But Ennis-Hill is the exception to the rule. She's one of just three women - and the only one still competing - in the top ten Olympic sponsorship earners based on income related exclusively to the Games.
Double gold medallist Mo Farah tops the list with around £3m worth of post-Olympic earnings with Ennis-Hill second - with an estimated fortune of £2.5m.
The other two women have both retired - Victoria Pendleton and Rebecca Adlington came eighth and ninth respectively.
Brand expert Nigel Currie believes the root of the problem lies with the exposure - or lack of it - that women's sport receives in comparison to men's sport.
Limelight
"Men have taken the high ground," he said.
"They've got all the limelight, they've got the big contracts and they've been very few women that have actually secured the type of sponsorship that they thought they would from the success at the Olympics."
One such athlete is Anna Watkins who won gold alongside Katherine Grainger in the rowing at Dorney Lake. Her earning power - like most female athletes - pales into insignificance compared with her male counterparts and she recognises it is not a level playing field.
"Sometimes women's sport should have a higher profile than the men's sport if they do better," Grainger says. "I'd love not be able to tell the difference."
But the situation looks unlikely to change any time soon with the Commission on the Future of Women's Sport revealing sponsorship of women's sport in the UK amounts to just 0.5% of the total market.
Former athlete Dame Tanni Grey-Thompson, who won 11 gold medals in four Paralympic Games believes advertisers are missing a trick by ignoring women's sport.
"Brands need to recognise the value in terms of sponsoring women and also women's sport," she said. "They are probably cheaper to buy into at the moment. They are very good value for money. Some of it comes down to the female athletes themselves and how they promote themselves and also the agents. The reality is, most men are agents in sport."