Olympic Games: 'Wiggins will be competitive again on the track' says Sr Chris Hoy
Last Updated: 28/07/14 4:23pm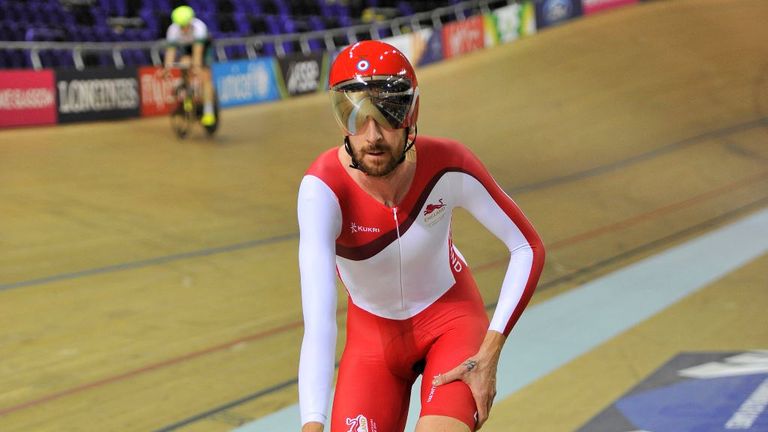 Sir Chris Hoy believes Sir Bradley Wiggins will make a successful transition from road back to track in time to challenge for gold at the Rio Olympics of 2016.
The six-time Olympic champion rejects any suggestion that Wiggins will struggle in his bid to become competitive for the Games in two years' time.
Wiggins was part of the England quartet that lost to Australia in the team pursuit gold-medal final in Glasgow, a defeat which came as no surprise to Hoy.
Speaking to Sky Sports News, the Scot said: "Brad is probably the best cyclist Britain has ever produced, and certainly the greatest all-round cyclist.
"But even for him to make that transition from being a three-week Grand Tour rider to coming back on the track to race for less than four minutes, it's a huge change.
"It will take time, but if anyone can do it Brad can. He needs to gain muscle mass, but the guys will gain strength from having Brad in the team. It will be great to see him in Rio. It won't be easy, but if anyone can do it, he can, and he's box office, too."
Wiggins made his name on the track winning four Olympic gold medals over three Games from Athens in 2004 to London in 2012.