Team sprint gold stands
The IOC have said Britain's gold medal in men's team sprint will stand despite Philip Hindes admitting he deliberately crashed.
Last Updated: 03/08/12 11:47am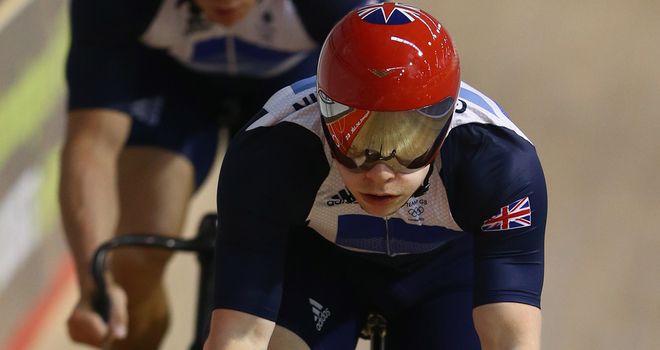 The International Olympic Committee have said Britain's gold medal in men's team sprint will stand despite Philip Hindes admitting he deliberately crashed.
Hindes, Sir Chris Hoy and Jason Kenny beat France in the final in a world record of 42.6sec, but the 19-year-old admitted afterwards he had deliberately crashed during the heats allowing the race to be restarted.
IOC communications director Mark Adams said there was no reason to question the result.
Asked if the IOC would be looking at the result, Adams said: "At present there are no plans to do so. Our view is that people were not deprived of a contest.
"I have spoken to the UCI and they obviously aware of the situation. At at this stage they don't see any reason to question the result and neither do we."A spokesperson for cycling's world governing body, the International Cycling Union (UCI) told Press Association Sport: "We do not have any reason to question the result of the race."
France, who finished second to Britain in the three-man, three-lap team sprint, hoped the incident might result in a rule change in future, but any discussion over rule changes would have to wait until the end of the Olympic period.
This would also cover the women's team sprint, which saw Britain's Victoria Pendleton and Jess Varnish relegated for a takeover infringement and ruled out of the gold medal ride-off, before China's Gong Jinjie and Guo Shuang were relegated in the final, despite being the quickest team, for a similar offence - failing to change over within the required period of track, which is marked by a thin strip of white tape.
China had to settle for silver as Germany's Kristina Vogel and Miriam Welte, who had advanced third fastest behind China and Britain, were awarded gold.
France coach Florian Rousseau said cycling's international governing body must now re-examine its regulations to prevent future controversy blighting the sport.
Rousseau accepted the final outcome but said Hindes' ploy was a poor example of Olympic spirit.
He said: "There was no cheating. The British team was much stronger than the French team and I congratulate them on their success.
"However, I do think the rules need to be more precise so we don't find ourselves in an identical situation at another Olympic Games.
"The fact that he (Hindes) did it on purpose is not very good for the image of cycling. We must reflect on how we can adapt the rules so that does not happen again in future."
Rousseau said he would be speaking to the ICU to discuss the matter and suggested there was a "strong chance" the regulations could be modified in the wake of last night's furore.